This article first appeared in The Edge Malaysia Weekly, on August 5, 2019 - August 11, 2019.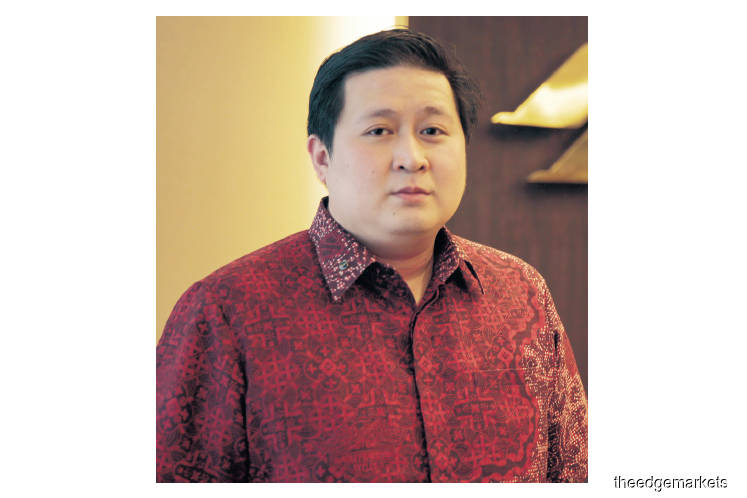 Satrio: Ramesh Veloo is an independent search, proposed by Rajawali and approved by Eagle High's last AGM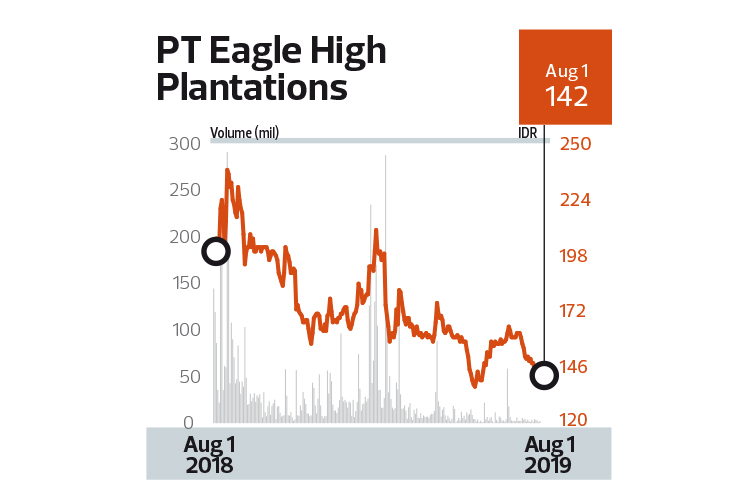 LATE last month, PT Eagle High Plantations Tbk appointed Malaysian national Ramesh Veloo as its president director, or basically CEO in Indonesian parlance. He took over the reins from Nicolaas B Tirtadinata, who had helmed the Indonesian publicly traded plantation outfit since June 2015.
Other than Ramesh, Eagle High also appointed Gelora Sinuraya — another veteran of the plantation sector — as a director of the company.
These changes at the helm of Eagle High come at an eventful time.
All eyes are on the plantation company as PT Rajawali Corp, the flagship vehicle of Tan Sri Peter Sondakh that has a 37.7% stake in Eagle High, and FIC Properties Sdn Bhd, a wholly-owned subsidiary of the Federal Land Development Authority (FELDA) that has 37% equity interest in the Indonesian planter, are not on the best of terms.
In an email response to questions about the appointment, PT Rajawali managing director Satrio Tjai says, "Ramesh Veloo is an independent search, proposed by Rajawali and approved by Eagle High's last annual general meeting of shareholders. He has more than 30 years' extensive background in plantations, including some turnaround success stories in the past.
"Rajawali believes that by having Ramesh in the existing team, Eagle High's efficiency efforts and focus on maximising production yield will greatly improve. This will certainly help Eagle High in going through the current condition of low CPO prices.
"Moreover, this will boost Eagle High's continuing effort towards RSPO (Roundtable on Sustainable Palm Oil) certification for all its plantations after Eagle High received RSPO certification for its first mill and estate complex on May 10, 2019."
While it is not clear which are the companies Ramesh helped turn around, he has had stints in Tradewinds Plantation Bhd, IOI Corp Bhd, Pontian United Plantations Bhd, Harrisons Malaysia Plantations Bhd and PT Indo Partners Plantation Services, among others.
The question is, can he help settle the issues between Rajawali and FELDA?
To recap, in April 2017, FELDA completed its acquisition of a 37% non-controlling stake in Eagle High from Rajawali for US$505.4 million (RM2.26 billion at the time). The acquisition came about after an attempt to get FGV Holdings Bhd to buy the 37% block failed. Seeing that FGV is a publicly traded company, it is unlikely that its shareholders would have favoured the purchase.
At US$505.4 million, the purchase price worked out to about IDR580 a share, which was at a 95% premium to Eagle High's price at the time.
What made things worse was that valuations by two independent appraisers pegged a value of US$264 million and US$404 million respectively to Eagle High.
Rajawali officials had said they were unable to respond to some of the accusations as there were confidentiality clauses in the agreement. They also stressed that it was wrong for Eagle High to be valued on its share price and that it should be valued on its enterprise value per hectare instead.
However, the enterprise value has been disputed by some who say this method of valuation should be utilised for the takeover of the entire plantation, not just 37%.
Nevertheless, included in the agreement is a put option that allows FELDA to recoup its full investment via the sale of its 37% stake in Eagle High back to Rajawali with the addition of interest charges of 6% per annum if the Indonesian planter fails to get RSPO certification by this year.
Early in the year, FELDA sent out a notice seeking to exercise the put option but Rajawali contested it. Sources familiar with the matter say the dates to obtain RSPO certification were flexible and not etched in stone. But that is a moot point.
In May this year, Eagle High's Kumai Plantation in Kotawaringin Barat District, Central Kalimantan, received RSPO accreditation. Other plantations under its belt are likely to seek certification as well.
There is politics in the mix: Peter Sondakh is said to be a close associate of former prime minister Datuk Seri Najib Razak. This put the acquisition of Eagle High in the spotlight. Its current market capitalisation is only US$316.99 million, which in turn means FELDA's 37% equity interest only has a market value of US$117.29 million, or less than a quarter of its price tag of US$505.4 million.
The Pakatan Harapan government has been pursuing the put option and the issue is in court.
Eagle High, meanwhile, has not been performing. In its financial year ended December 2018, the planter suffered a net loss of US$32.5 million (RM134.73 million) on revenue of US$216.8 million (RM898.75 million). In contrast to a year ago, net loss widened 45.85% while revenue dipped 4.79%.
Nevertheless, Eagle High's 2018 annual report shows that FY2018 fruit production hit 1.8 million tons in contrast to an average of 1.3 million tons in the preceding three years.
However, CPO prices had stayed below RM2,400 per ton for the larger part of 2018, and coupled with depreciation and disruptions in the supply chain of transport barges, adversely impacted Eagle High's earnings.
So, with Ramesh at the helm of Eagle High, will things change for the better and will FELDA finally make some semblance of gains from this huge controversial acquisition?