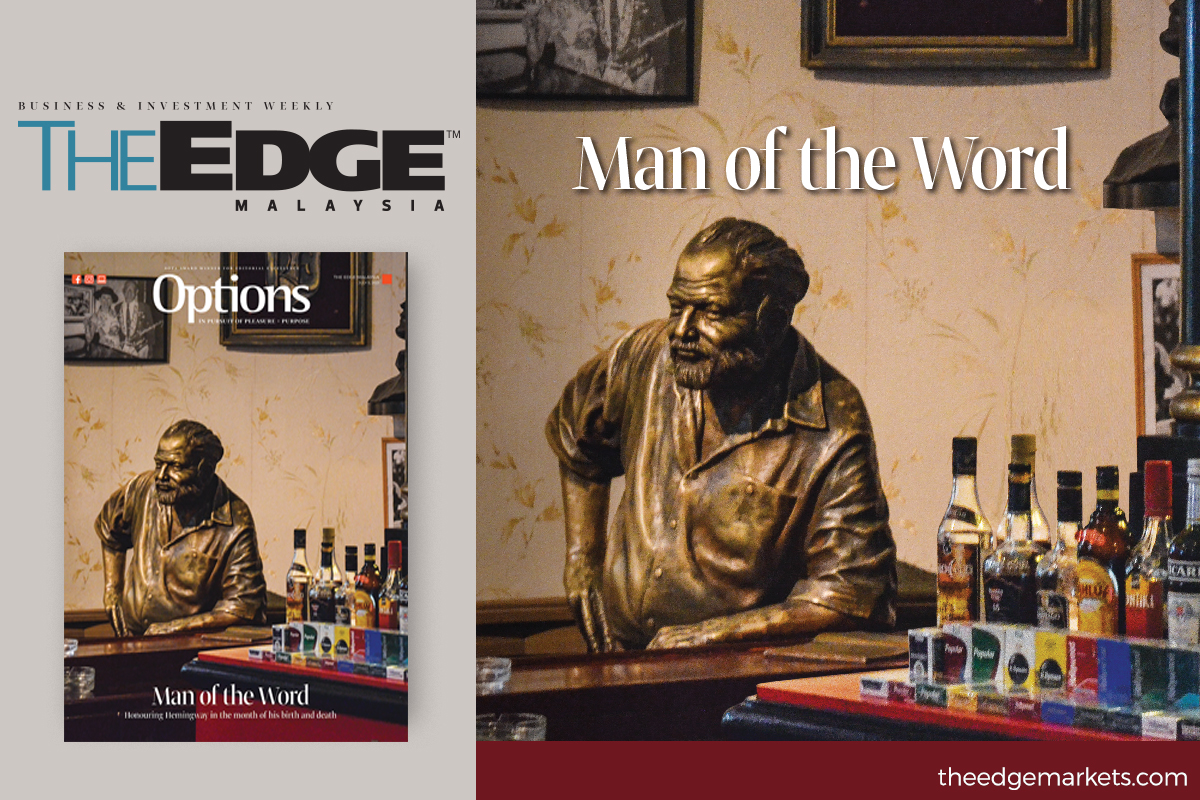 KUALA LUMPUR (July 4): July is the month of American novelist Ernest Hemingway's birth and death (1899-1961).
Options celebrates the 1954 Nobel Laureate's life by visiting his early home in Chicago, Illinois.
The stately Queen Anne building with a turret and wrap-around porch frames the image of a gentle boy, much unlike the adult he became.
Hemingway's family revered learning, words, painting, music and modern gadgets.
But there was a pervasive sadness in his home, where he, the younger of a doctor's two oldest children, was dressed as a girl until he was at least five years old because his mother was determined to present them as twin girls.
An avid traveller who craved adventure and sport, Hemingway was lauded for his simple, direct and unadorned prose, in works riddled with intense masculinity and had recurring themes of women and death.
He was also known to love drinks. Check out three joints in Spain, Cuba and France that raise a glass to Papa Hemingway.
Other highlights in this issue include an interview with Kawan Food Bhd executive chairman Gan Thiam Chai, who transformed the small food business he founded as a young man into an ultra-modern frozen fare company with products sold almost all over the world.
Kuantan-born Tan Chui Mui's Barbarian Invasion won the Jury Grand Prix at the Golden Goblet Awards, held in conjunction with the 24th Shanghai International Film Festival last month. 
Tan directs and acts in the movie, which reconnects her with fellow film-makers Woo Ming Jin, who serves as creative producer, and Pete Teo, who plays a director.
Read more about it in The Edge Malaysia weekly July 5 edition.
Save by subscribing to us for your print and/or digital copy.
P/S: The Edge is also available on Apple's App Store and Android's Google Play.