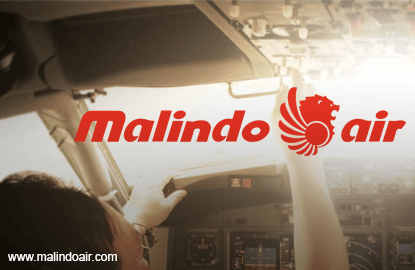 KUALA LUMPUR (June 17): Malindo Air and Turkish Airlines expect to tap into new markets through the interline partnership they have started, enabling easier connection for travellers between the ASEAN region and Europe.
In a statement today, Malindo Air chief executive officer Chandran Rama Muthy said the interline ticket agreement is a flying partnership that would make travel seamless from this region.
It would also reward frequent travellers on Malindo Air, and offer passengers options when travelling to Turkey and beyond.
"With the partnership with Turkish Airlines, Malindo Air continues to expand our network including more flights, gateways and destinations.
"Malindo Air will provide another option for travel trade in the ASEAN region and to Australia. The success of this partnership would open doors for us to codeshare or interline with other suitable partners," Chandran said.
Turkish Airlines deputy chairman and chief executive officer Temel Kotil said the partnership would eventually increase the traffic between European and Asian destinations.
Turkish Airlines, which was established in 1933, has 323 passenger and cargo aircrafts that fly to 289 destinations worldwide while home-grown Malindo Air operates 800 flights weekly to 12 destinations in Asia.