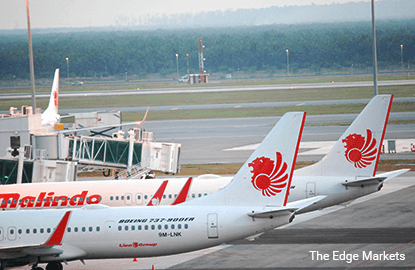 KUALA LUMPUR (July 21): Malindo Air and Qatar Airways formed a partnership to enhance global connectivity with the convenience of a single reservation across both airlines' network.
In a statement today, Malindo said both airlines signed a "new bilateral interline agreement", which took effect on July 8 this year.
"The partnership allows Qatar Airways passengers to tap into Malindo Air's growing short-haul regional network that currently serves 36 cities in 13 countries, including 13 major airports in Malaysia.
"Malindo Air passengers travelling from cities such as Langkawi, Penang, Kota Kinabalu, Johor Bahru and Kuching, can also easily book interline itineraries containing sectors that include one of Qatar Airways' thrice-daily flights departing from Kuala Lumpur International Airport (KLIA), thereby seamlessly connecting themselves to more than 100 onwards destinations within the Qatar Airways global network," Malindo said.