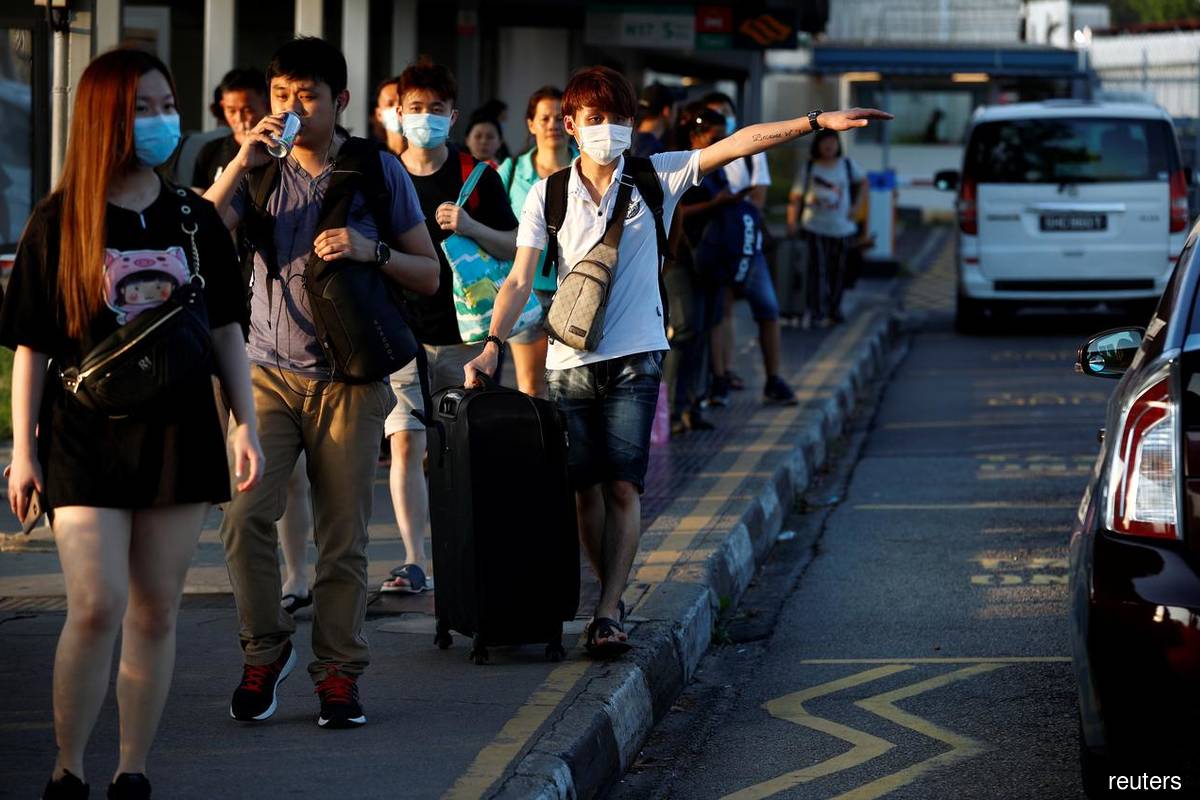 SINGAPORE (Oct 18): It has been seven months since the Malaysian borders were closed to curb the Covid-19 pandemic, which has claimed more than a million lives globally.
However, with the country sharing a unique relationship with its southern neighbour Singapore, both countries eventually agreed to relax some border restrictions since Aug 17.
Two schemes, namely the Reciprocal Green Lane (RGL) dan Periodic Commuting Arrangement (PCA) were introduced to allow business people and employees to travel for work purposes.
But there are many who have not been able to enjoy the facility for various reasons, and this has prompted the establishment of public groups on Facebook such as the 'Malaysia-Singapore Border Crossers'.
With over 64,000 members from both countries, the group has become a platform to share their ups and downs, as well as express their hope of being allowed to commute to and fro on a daily basis as before.
The group has grown three times in size since May this year, and there are efforts to increase it to 300,000 to get attention from the administrations of the two countries.
"Our group is way too small for our grievances to be heard by the leaders. For our grievances to be heard and taken seriously, we need at least 300,000 people. Let's start growing our group today! "Invite" our families and friends to join our group right now! Unity is strength!," said one of the group's two administrators, Dominicka Portet.
Recently, the group has also seen many members share their 'meetup' experience with family members across the border, where they can only wave or shout out at each other from the respective waterfronts of both countries.
Over the past few days, members of the group have also mourned over the death of one of them in the republic who allegedly jumped out of his apartment due to emotional stress.
With Malaysia currently undergoing the Recovery Movement Control Order (RMCO) until Dec 31, 2020, and Singapore in the second phase of its economic opening and activities since June 19, 2020, the question now is whether Facebook groups like 'the Malaysia-Singapore Border Crossers' can 'persuade' governments from both sides to consider the reopening of the border.