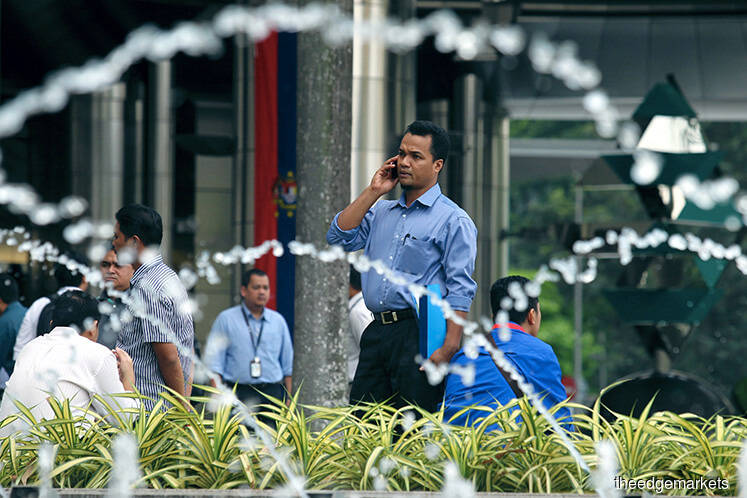 KUALA LUMPUR (May 3): Malaysia's youth unemployment rate, which remained high — hitting a record 10.8% last year, was likely due to skills mismatch, said MIDF Research in a report issued today.
The rising youth unemployment rate was mainly contributed by the soaring graduate unemployment which increased to 9.6% or approximately 204,000, constituting 40.5% of total unemployment.
"We view the rising youth unemployment rate is possibly due to skills mismatch. For instance, out of all job vacancies last year, 76% is for elementary occupation and followed by 10.3% for plant & machinery operators & assemblers," the research firm explained in the report, based on data from the Department of Statistics Malaysia.
While low-skill jobs made up a total of 86.3% of job vacancies in 2017, high-skill job vacancies more suited for fresh graduates, such as professional and technicians and associate professionals, accounted for a meagre 4.1% of total job vacancies.
Nationwide, Melaka, at a low youth unemployment rate of 2.9%, continued its seven-year streak as the state with the lowest youth jobless rate, while Sabah recorded the highest at 13.5% in 2017.
"Meanwhile, Selangor, the largest employer with 23.2% of total national employment, saw overall unemployment rate of 2.8% and youth unemployment rate of 9.4% last year." MIDF Research added.
Only three states recorded lower youth unemployment rates, namely Johor, Kuala Lumpur, and Kelantan.
Globally, Malaysia's youth unemployment rate is considered normal, said MIDF, despite other Asian countries such as South Korea and Japan seeing lower youth unemployment rates at 8.9% (2016: 10.7%), and 4.7% (5.2%), respectively.
"Skills mismatch and market uncertainties remain as challenges for every economy in tackling the issue of high youth unemployment rate," it added.
Despite growing youth unemployment, the overall unemployment rate remains low at 3.4% shrinking by 0.3% to 503,000, while labour force and employment were up by 1.9% and 2% respectively last year.
Looking forward, MIDF Research forecast that Malaysia's unemployment rate will fall to an average at 3.3% for 2018.
The steady expansion in both labour force and employment last year was indirectly due to robust macroeconomic performance, it said.
"GDP growth recorded at 5.9%, fastest in three years. In addition, the strong economic growth was supported by soaring exports growth of 19.3% and sturdy pace in overall IPI (Industrial Production Index) of 4.4% in 2017.
"The spillover effects of the surge in external trade and industrial activities last year indirectly boost employment growth and lower down unemployment rate in Malaysia," MIDF added.
The firm has forecast Malaysia's exports and IPI to expand by 9.3% and 4.2% respectively in 2018.