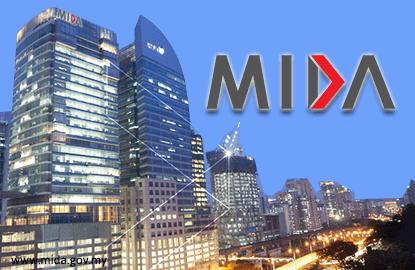 KUALA LUMPUR (Feb 29): Malaysia's total approved investments in 2015 fell by 21% year-on-year to RM186.7 billion, from RM235.9 billion the year prior, as the Malaysian Investment Development Authority (MIDA) said economic headwinds stemming from oil and commodity prices, plus US dollar's rise, put a dent on the growth.
A statement prepared by the government agency said the lion's share of the investment value came from domestic investments at 80.7% or RM150.5 billion, while foreign direct investment came to RM36.1 billion.
"Despite the decrease, the country's investment performance last year exceeded the average annual investment target of RM148 billion set under the 10th Malaysia Plan," MIDA said.
With those investments in 2015, MIDA said they were for 4,887 projects that were expected to create 180,240 new jobs.