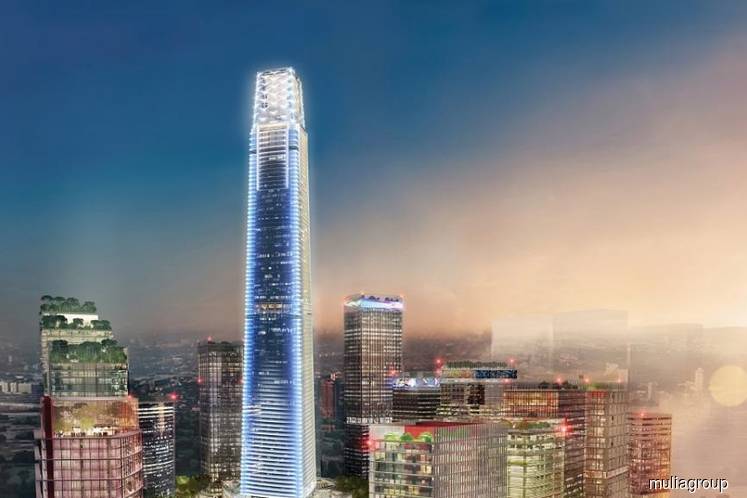 PETALING JAYA (Dec 21): The Exchange 106 at Tun Razak Exchange is poised to be Malaysia's tallest building once it is completed in 2Q18, according to the New Straits Times.
The building has completed its superstructure with the completion of its reinforced concrete core wall, and is already 450m above ground, almost as tall as the 451.9m Petronas Twin Towers.
Upon completion, The Exchange 106 will be 492.3m tall and feature eight basement levels and 106 floors.
The building has three million sq ft of lettable area and column-free office floor plates of up to 34,000 sq ft with long spans that are designed for flexible layouts and open plan interior configurations.
The Exchange 106 will have Green Building Index (GBI) certification and MSC status.
It is developed and owned by Mulia Property Development, a subsidiary of Indonesia's Mulia Group.
The group claims to have secured substantial leases for the space, and expects tenants to move in by 3Q18.
However, The Exchange 106's reign as Malaysia's tallest building may be short-lived, as the Merdeka 118 PNB is scheduled for completion in 2019.
Merdeka 118 PNB, which is being built by Permodalan Nasional Bhd, will have 118 floors and be over 600m tall upon completion, making it the fifth tallest building in the world.