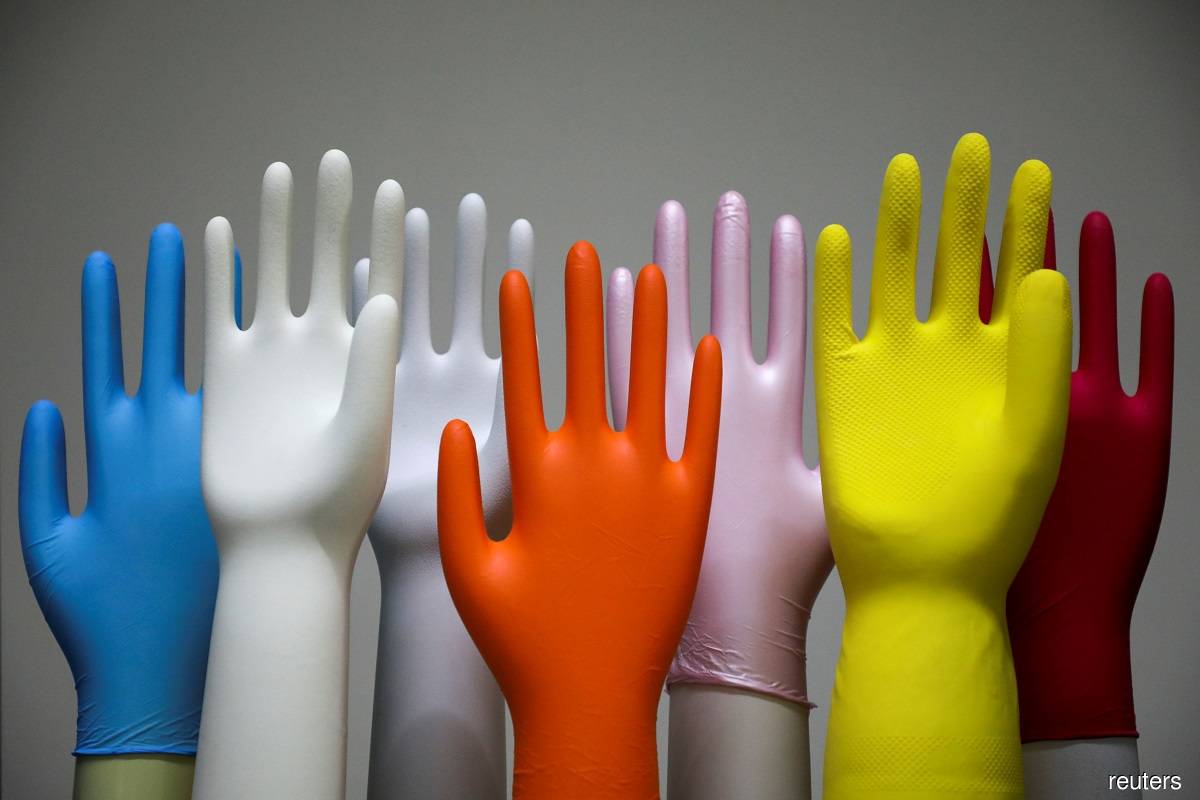 KUALA LUMPUR (March 15): Malaysia's export revenue is expected to grow at a slower pace of 8% to RM38 billion in 2021, compared with a 103% growth last year, said the Malaysian Rubber Glove Manufacturers Association (MARGMA), taking into account shorter lead time and lower average selling prices (ASPs).
The export revenue was at RM35.3 billion last year, a big leap from RM17.35 billion in 2019, due to abnormally strong demand for rubber gloves as a result of the Covid-19 pandemic.
MARGMA president Dr Supramaniam Shanmugam said export revenue is expected to continue growing, driven by robust demand globally as he expects demand will continue to outstrip supply until 2022.
"The estimate will change as time goes on. We will look at this estimate every quarter. Looking at the demand cycle, orders in hands and lead time [for glove delivery], we are looking at a projected export revenue for rubber gloves for this year at RM38 billion," he said. 
He noted that the export revenue estimate had also taken account the fall in ASPs as market observers expect demand to normalise as countries have kick-started their vaccination programmes. 
According to him, the manufacturers' lead time to meet orders is shorter at seven months currently, compared with 10 to 12 months in the first and second quarter last year. 
"We have taken that into account in our RM38 billion export value target, and I think the target is totally achievable. If we were about to do vibrant or robust selling prices like in the past, we would be talking about RM42 billion [of export revenue] this year," he noted.
Meanwhile, MARGMA said global supply of rubber gloves is expected to be 420 billion gloves this year, with Malaysia supplying the bulk or 67% (280 billion gloves). The rest will be supplied by Thailand (18%), China (10%) and Indonesia (3%).
Read also:
MARGMA: Global glove supply estimated at 420 billion pieces this year, 67% from Malaysia