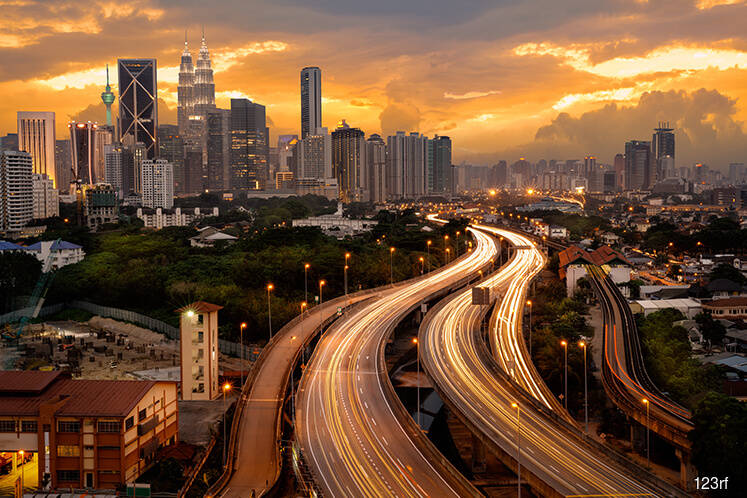 KUALA LUMPUR (Nov 1): Malaysia's 2018 federal budget strikes a balance between providing measures that will be popular with the electorate ahead of the general election that must be called by August 2018 and sticking to a path of fiscal consolidation, according to Fitch Ratings.
In a statement on its website Oct 31, Fitch said the federal government 2018 deficit target has been set at 2.8% of gross domestic product (GDP), a slight reduction from the government's projected outcome of 3.0% in 2017 and in line with Fitch's expectations.
The rating agency said operating expenditure is set to rise by 6.5%, including a large support package for the rural sector and pay-outs to public-sector workers and pensioners.
"The income tax rate will also be cut by 2 percentage points for middle-income workers.
"The government expects these measures to be more than offset by a revenue boost from an improvement in economic conditions and oil prices and tax administration efforts, as well as a stabilisation of development spending following a strong increase to fund infrastructure projects in 2017," it said.
That said, Fitch explained that off-budget infrastructure spending may continue to rise, with a corresponding increase in contingent liabilities.
"We see downside risk to the government's optimistic revenue projections.
"Its 2018 GDP growth forecast of 5.0%-5.5% assumes that strong recent momentum will be maintained, but there could be some headwinds from cooling external demand," it said.
Fitch said the government's upbeat growth forecast and optimistic revenue collection targets are key to its expectation that direct tax collection will increase by around 7.0% and GST revenue will rise by 5.5%.
It said shortfalls in revenue collection would most likely be offset by corresponding expenditure cuts to meet the deficit target.
Fitch said Malaysia's government revenue remains sensitive to oil price movements, despite a dramatic drop in the federal budget's share of oil and gas revenue in the previous few years.
"The government forecasts dividends from state oil company, Petronas, to total RM16 billion (US$4 billion) in 2017 - up from an initially budgeted RM13 billion - and to rise to RM19 billion in 2018.
"This assumes the crude oil price will rise to US$52/barrel in 2018, up from US$50 in 2017, which is broadly in line with our own expectation," it said.
Fitch said it does not believe that the fiscal deficit target will be missed by enough to knock the government off its deficit reduction path next year.
It said the medium-term target of achieving a near-balanced budget by 2020 would require a step-up in consolidation efforts in 2019 and 2020, but is not unattainable.
"We expect the fiscal deficit to continue narrowing over the next few years and project federal government debt - which was 50.9% of GDP in June 2017 - to remain on a downward path and therefore stay below the authorities' 55% self-imposed debt ceiling, but slightly above the 49% 'A' median," it said.
Fitch affirmed Malaysia's sovereign rating at 'A-' with a Stable Outlook in August 2017 while emphasising the importance of continued fiscal consolidation given the government's high debt ratios.