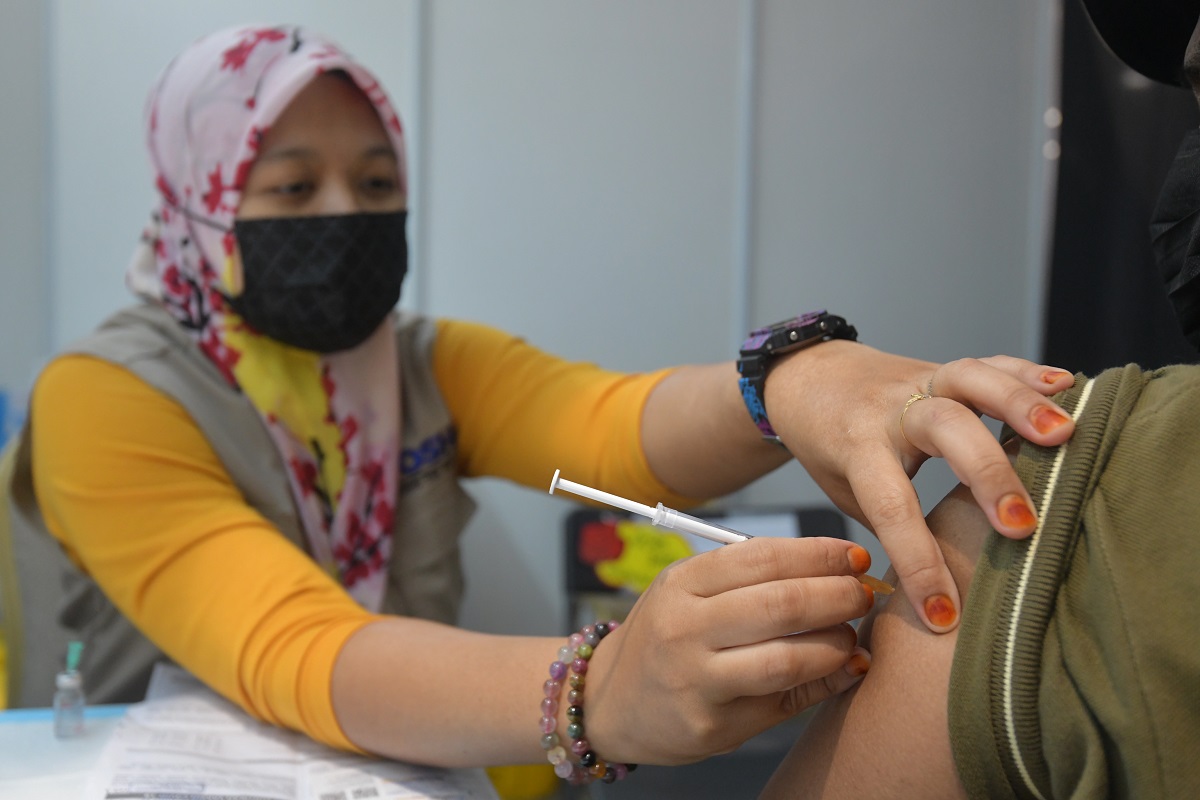 KUALA LUMPUR (July 31): A total of 512,097 Covid-19 vaccine doses were administered throughout the nation yesterday (July 30), bringing the total doses administered to 20.01 million, according to data from the Covid-19 Vaccine Supply Access Guarantee Special Committee (JKJAV) today.
The number of vaccine doses administered was lower than the 556,404 record doses of vaccines administered on July 29. Nonetheless, this was the fifth consecutive day the country administered over 500,000 doses.
In tandem with the increasing number of daily doses, the seven-day moving average also rose further to 501,981 from 494,859 previously.
Of the 512,097 doses of vaccines given out yesterday, 315,737 were to individuals who received their first dose, while the remainder were to 196,360 individuals who got their second jab.
Follow our Covid-19 vaccination tracker to see where we are in the race to herd immunity.  
As of yesterday, a total of 6.51 million individuals in Malaysia or 19.9% of the population have been fully vaccinated, while 13.5 million or 41.3% have received their first dose.
Meanwhile, the country reported 16,840 new Covid-19 cases yesterday — down from 17,170 the day before — and 98.31% of the latest infections showed little or no symptoms.
The Klang Valley — comprising Selangor, Kuala Lumpur and Putrajaya — saw 8,306 new infections yesterday, down 11.5% from 9,385 the day before. Selangor had 6,092 new cases, Kuala Lumpur saw 2,114 and Putrajaya recorded 100 new infections.
The number of active cases reached a new high of 183,706 — the first time breaching the 180,000 mark — as daily recoveries came in lower than Covid-19 infections at 12,179.
Yesterday's death toll was 134, bringing the cumulative Covid-19 death toll to 8,859 — from just 5,254 as of July 1.
A total of 1,055 Covid-19 patients are receiving treatment in intensive care units, including 532 who need ventilators to breathe.
Read also:
Nine out of 10 people in Klang Valley received at least one jab, while over three out of 10 fully inoculated as at July 30 — JKJAV