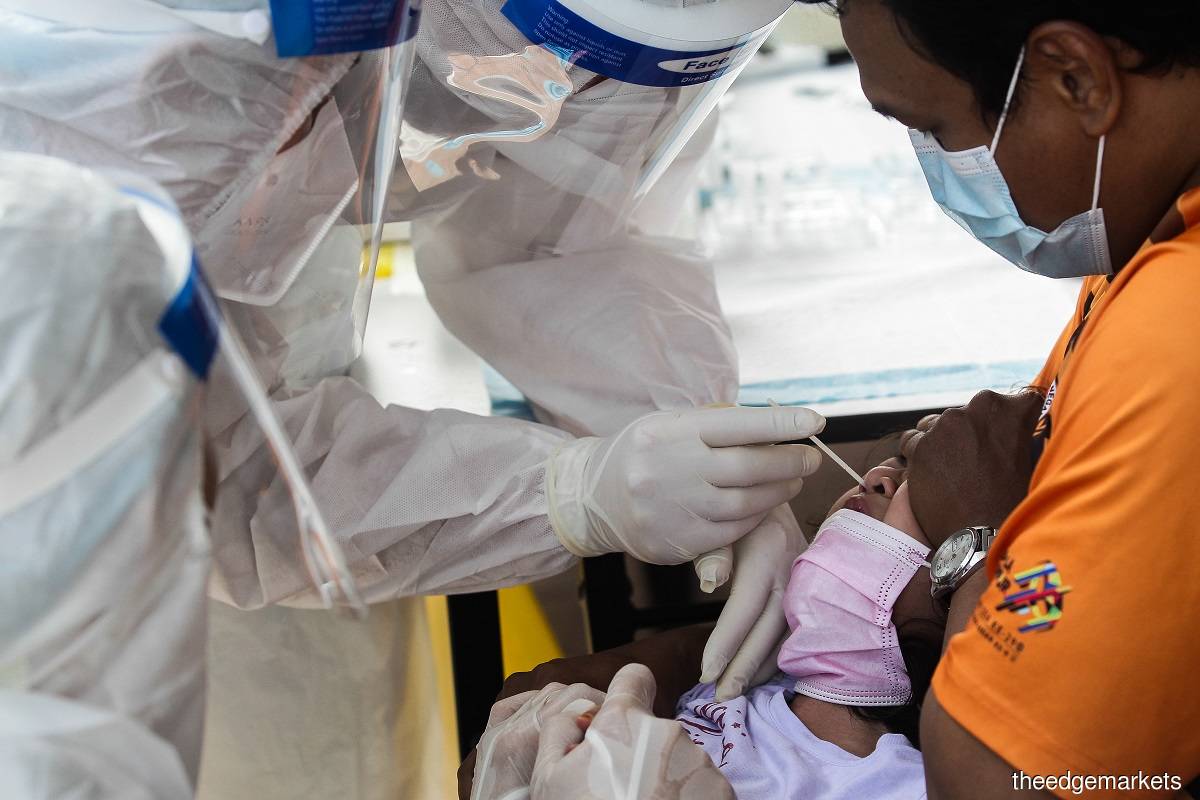 KUALA LUMPUR (May 12): Malaysia reported a record high of 39 Covid-19 deaths today, while new cases rose sharply to 4,765 from 3,973 yesterday.
The new cases are the highest since Jan 31 and the fourth highest since the virus first landed on Malaysian shores.
Health director-general Tan Sri Noor Hisham Abdullah said in a tweet that the jump in new cases was expected, and warned that daily infections could breach the 5,000 mark by mid-May.
Selangor contributed 2,082 new cases, followed by Kuala Lumpur (540), Sarawak (405), Johor (348), Kelantan (297), Penang (259) and Kedah (226).
Dr Noor Hisham said the total number of cases in the country now stands at 453,222, while total deaths have risen to 1,761.
Of the new deaths, 10 were registered in Johor, eight in Kuala Lumpur, five in Selangor, three in Sabah, and two each in Kedah, Sarawak, Kelantan and Pahang. One death each was registered in Perak, Melaka, Negeri Sembilan, Terengganu and Putrajaya.
The 39 patients who died in the 24 hours as of noon today were aged between 43 and 88 years, and included two foreigners, said the director-general.
Meanwhile, 4,578 of today's 4,765 cases were locally transmitted, including 461 cases involving foreigners.
The seven imported cases, meanwhile, comprised five Malaysians and two foreigners.
A total of 3,124 Covid-19 patients were discharged today, raising the total number of recoveries to 411,360, or 90.76% of total cases.
Active cases now stand at 40,101, which accounts for 8.85% of the total cases.
The number of cases in the intensive care unit is 469, with 244 requiring respiratory support.
Another 20 new Covid-19 clusters were reported today, raising the total number of clusters in the country to 1,840.  
Of the total, 1,378 clusters have ended, leaving 462 active clusters.
Twelve of the 20 clusters detected today comprised workplace infections, while five involved the community.
Of the remaining three clusters, one was from a high-risk group, another was linked to a religious group, and the third was linked to an educational institution under the Ministry of Education.
In terms of states, five of the clusters involved Selangor, two involved Kuala Lumpur, and one straddles both Selangor and Kuala Lumpur.
Four clusters were from Johor, and two each were from Kelantan, Sabah and Sarawak. Perak and Penang contributed one cluster each.
Read also:
More Covid-19 cases of South African, Indian variants detected in Malaysia