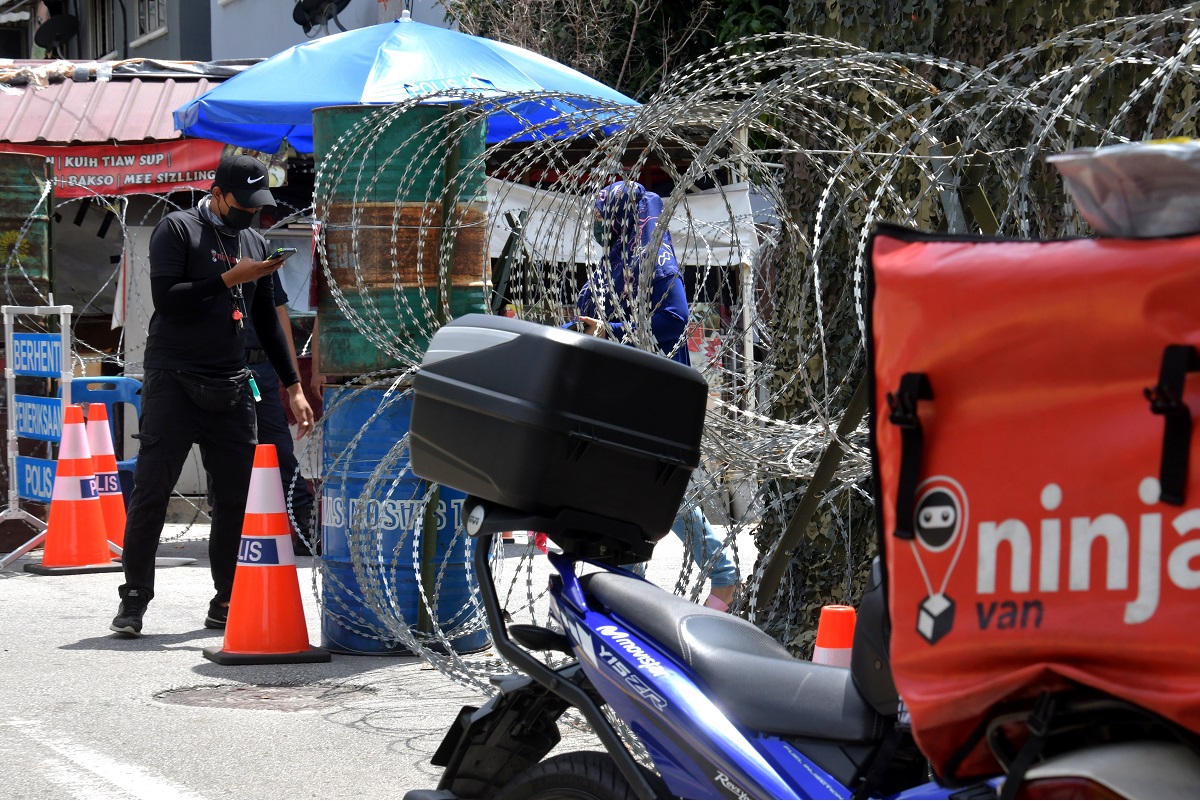 KUALA LUMPUR (July 8) : Malaysia's new Covid-19 cases surged to 8,868 today, as cumulative cases reported by the country surpassed the 800,000 level to 808,658.
This is the second highest number of daily infections ever recorded by the country.
The highest number of new cases recorded so far was on May 29, with 9,020 cases.
Comparatively, exactly a year ago, Malaysia posted only three new cases nationwide.
According to Health Director General, Tan Sri Dr Noor Hisham Abdullah, Selangor registered the highest number of new daily infections at 4,152 today, pushing the total cases in the state to 272,993.
Notably, the 4,152 new daily cases in Selangor is the highest ever reported by the state.
Kuala Lumpur recorded 1,133 new cases, marking the third consecutive day the city breached the 1,000 level.
Other states which posted more than three digits of new cases are Negeri Sembilan (897), Perak (543), Kedah (360), Johor (336), Sarawak (281), Sabah (279), Penang (237), Melaka (183), Pahang (152) and Kelantan (135).
Record high for Covid-19 fatalities with 135 deaths reported
Meanwhile, Malaysia also recorded the highest daily fatalities since the pandemic began with 135 deaths reported today, bringing the nation's total death toll to 5,903.
Of the latest fatalities, 63 deaths were reported in Selangor, 24 in Kuala Lumpur, nine in Johor, eight each in Negeri Sembilan and Melaka, four each in Sarawak and Kelantan, three each in Sabah, Pahang and Perak, two in Penang and Putrajaya and one each in Terengganu and Labuan.
Active cases, on the other hand, rose further to 77,275. 
Daily recoveries came in lower than daily new cases at 5,802. Total recoveries currently stands at 725,480, translating into a recovery rate of 89.71%.
The number of patients in intensive care inched up to 952 from 948 yesterday, with 445 needing ventilators to breathe.
Separately, the Ministry of Health has identified 29 new clusters today –19 of them being from workplaces, with the remaining involving communities, high-risk groups and higher education institutions.
To date, the ministry has detected 2,999 clusters with 2,144 clusters declared ended. That leaves 855 active clusters.