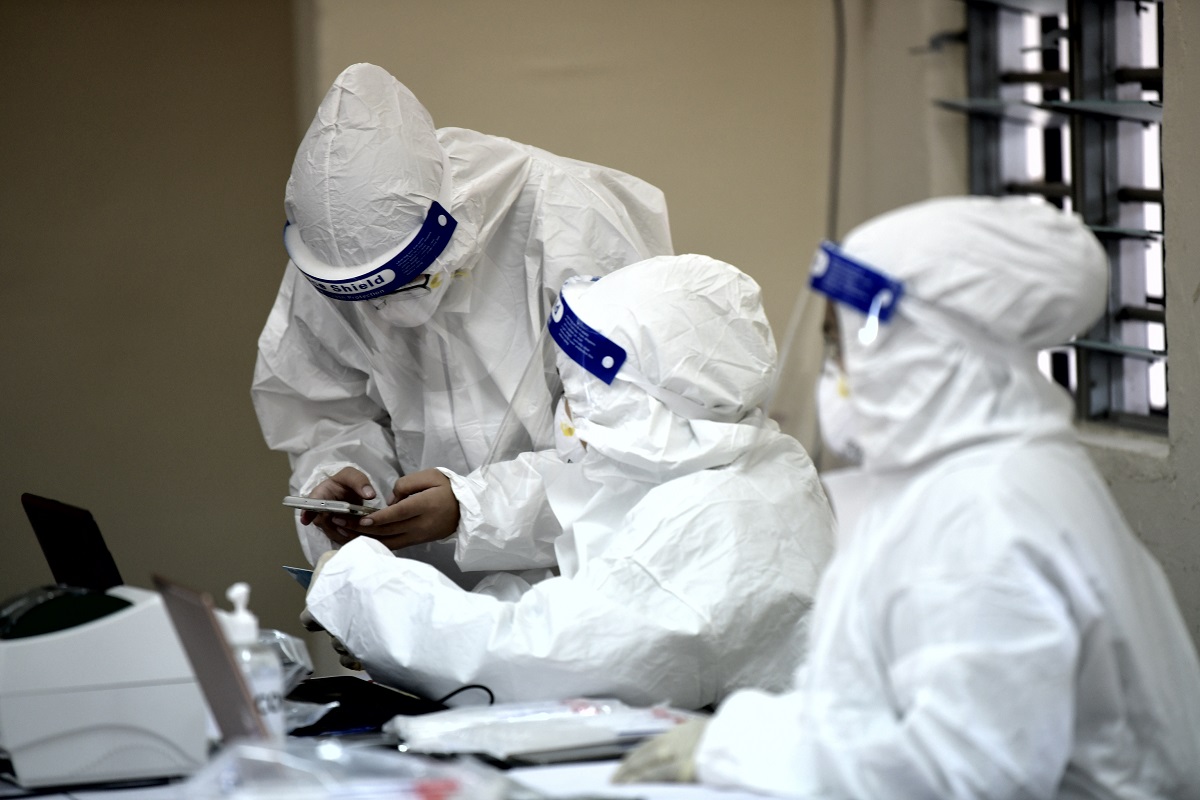 KUALA LUMPUR (July 22): Malaysia's new Covid-19 cases jumped to 13,034 today from 11,985 yesterday, raising the country's total to 964,918, the Health Ministry said.
This is the second highest daily figure recorded by the country, after the 13,215 infections reported on July 15.
Meanwhile, 134 Covid-19 deaths were reported today, compared with yesterday's all-time high record of 199.
This brought the country's overall Covid-19 death toll to 7,574, said Health Director-General Tan Sri Dr Noor Hisham Abdullah in a statement.
Dr Noor Hisham said the biggest number of new infections again came from Selangor at 6,049, followed by Kuala Lumpur (1,611) and Johor (791), 
Other states that reported three-digit cases were Negeri Sembilan (711), Kedah (701), Sarawak (644), Sabah (497), Terengganu (391), Penang (371), Melaka (353), Perak (284), Pahang (261), Kelantan (240) and Putrajaya (100).
Dr Noor Hisham said daily recoveries rose to 8,436 from yesterday's 7,902. In total, 815,293 individuals have been declared free from Covid-19, translating to a recovery rate of 84.49%. 
Active cases, meanwhile, continued to surge to 142,051, in tandem with the rise in new infections reported today.
Of this, 938 patients were warded in the intensive care unit, with 459 of them requiring breathing assistance. 
Only 1.6% of today's cases classified as serious
Of the new infections, 55.08% or 7,179 of cases were classified as Category 1 (no symptoms), while 43.3% or 5,646 cases were classified as Category 2 (mild symptoms), according to Dr Noor Hisham.
Only 1% or 124 cases were classified as Category 3 (pneumonia), while 0.5% or 72 cases were Category 4 (pneumonia requiring oxygen therapy), whereas 0.1% or 13 cases were under Category 5 (critical and requiring assisted ventilation).
A total of 128,279 Covid-19 tests were conducted today, an increase from 95,772 in the previous day, with today's positivity rate recorded at 10.16%. 
R0 declined to 1.09 on July 21 
According to Dr Noor Hisham, the country's basic reproduction number (R-naught or R0) for Covid-19 infections nationwide declined to 1.09 yesterday (July 21) from 1.12 the day before, with Terengganu having the highest R0 at 1.31. 
Kedah came in second at 1.25, followed by Sabah at 1.21, Penang at 1.21, and Johor at 1.2.
The R0 projects the average number of people that each new Covid-19 patient will infect, or what is termed the effective reproduction number. An R0 of less than 1.0 means the infection is not spreading.
32 new clusters with 21 from workplaces
The Health Ministry also identified 32 new clusters today, including 21 in workplaces. The remaining clusters were linked to communities, high-risk groups and private education.
To date, 3,361 clusters have been detected by the ministry, with 2,415 declared ended. That leaves 946 active clusters.
Tan Choe Choe & S Kanagaraju