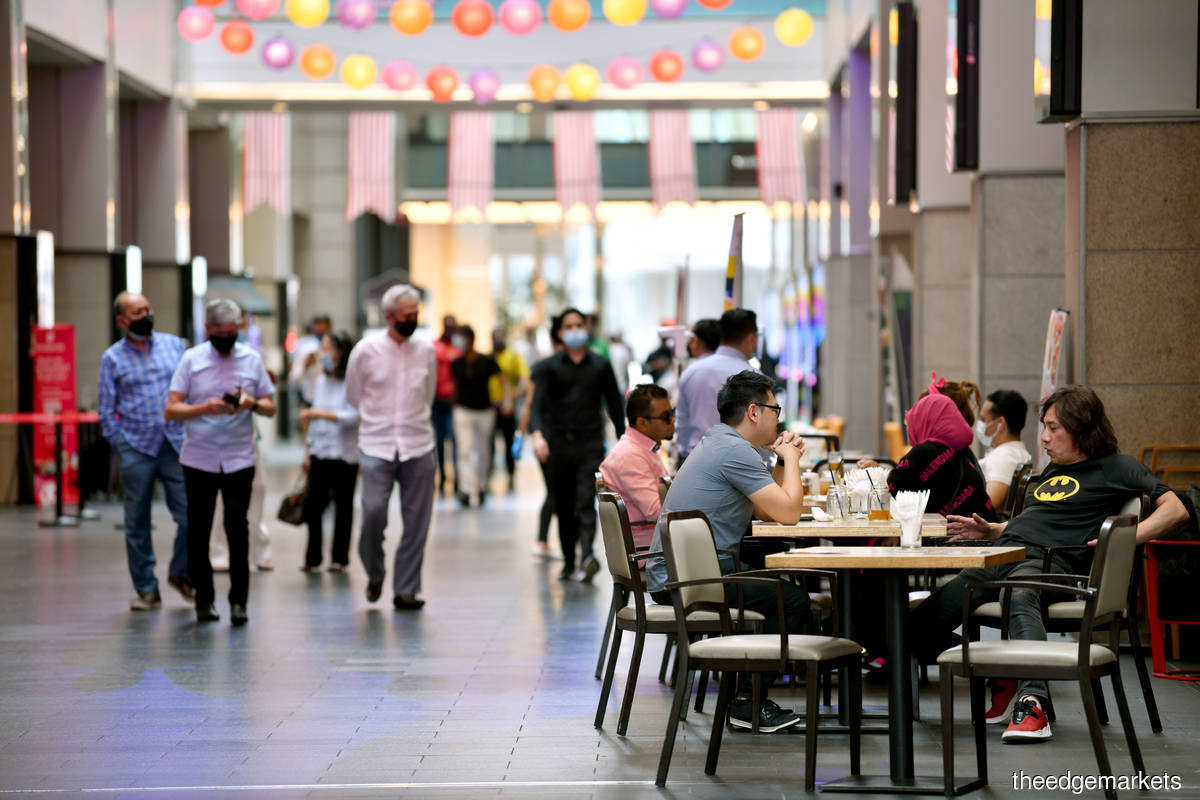 KUALA LUMPUR (Sept 30): Malaysia reported 12,735 new Covid-19 cases on Thursday (Sept 30), up from 12,434 a day earlier.
The latest infections raised the country's cumulative Covid-19 infections to 2,245,695, according to Health director-general Tan Sri Dr Noor Hisham Abdullah in a statement.
Among the latest infections, 12,515 cases or 98.3% were in Categories 1 (no symptoms) and Category 2 (mild symptoms), while the remaining 220 cases or 1.7% were in Category 3 (patients with pneumonia), Category 4 (patients with pneumonia requiring oxygen therapy) and Category 5 (critical patients requiring assisted ventilation). 
Sarawak again topped the list with 2,487 infections — but down from 2,967 on Wednesday — followed by Selangor, which saw a sharp increase in new cases to 1,940 from 1,362 a day ago, and 1,231 on Tuesday.
Other states which recorded new cases in the four digits were Johor with 1,241 infections, followed by Kelantan (1,232), and Kedah, which also recorded a sharp rise in infections to 1,033 cases from 652 a day ago. 
Sabah came behind Kedah with 993 new cases, followed by Perak (913), Penang (763), Terengganu (726), Pahang (697), Kuala Lumpur (258), Melaka (194), Negeri Sembilan (132), Perlis (97), Putrajaya (28) and Labuan (one).
New recoveries on Thursday came in at 17,725, marking the 14th consecutive day that recoveries outpaced fresh infections. This raised cumulative Covid-19 recoveries to 2,054,824, representing a 91.5% recovery rate.
Patients in intensive care units stood at 924, with 849 of them being Covid-19 patients, while 75 cases were suspected, probable and under investigation; 512 of them required ventilators.
15 new clusters identified, nine from workplace
The Health Ministry also reported 15 new Covid-19 clusters, comprising nine workplace clusters, five community clusters and a high-risk group cluster.
To date, the ministry has identified 5,477 clusters, with 4,389 having been declared ended, leaving 1,088 active.
Tan Choe Choe & Joyce Goh