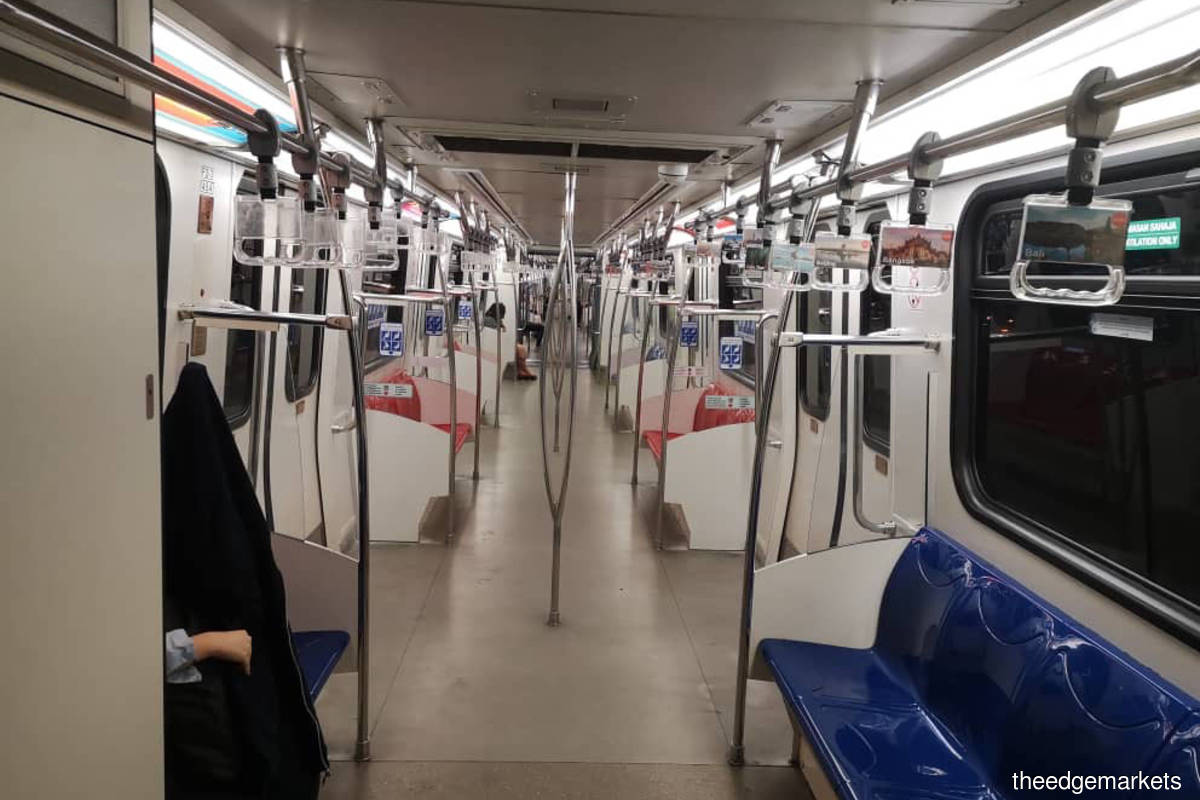 KUALA LUMPUR (Oct 22): Malaysia recorded another 847 cases of Covid-19 and five deaths related to the virus today, said the Ministry of Health (MoH). 
This is the fifth time the daily number of cases exceeded 800. The highest daily figure to date is 871, which was recorded on Oct 18. The country's overall total is now 23,804
The Covid-19 death toll passed the 200-mark to reach 204 as the country reported fatalities for the 15th consecutive day, said MoH director-general Tan Sri Dr Noor Hisham Abdullah.  
Four deaths were reported in Sabah and there was one fatality in Kedah. Sabah has recorded the highest number of deaths so far, with a total of 59. 
Dr Noor Hisham said the latest five deceased persons were aged between 60 and 88. Two of them had health complications such as diabetes, high blood pressure, dyslipidemia and stroke. 
Active cases of Covid-19 in the country, which carry high transmission risk, breached the 8,000 mark for the first time today to reach 8,183 cases. 
"Sabah continued to record the highest number of cases at 578 (68.2%) today," Dr Noor Hisham said, adding that more healthcare staff had been mobilized from Peninsular Malaysia to undertake screenings in the state. 
He said more RT-PCR (reverse transcription polymerase chain reaction) tests have been conducted in Sabah and sent to Peninsular Malaysia to be processed, along with additional RTK Antigen rapid tests. 
Eleven of the latest cases were attributed to travel to Sabah, bringing the total of cases linked to people who had returned from the state since Sept 20 to 465. 
The Klang Valley accounted for 164 new cases, or 19.4% of overall cases. Of this, 71 cases were detected from new and existing Covid-19 clusters. 
"Thirteen cases (1.6%) were detected from the Remand Prison cluster, Tembok cluster, and via screenings conducted in the Taiping and Tapah prisons. These cases are isolated and do not infect the community," Dr Noor Hisham told a media briefing. 
Sabah now has a total of 9,868 cases, followed by Selangor with 3,742 cases, Kuala Lumpur (2,909), Kedah (1,957) and Negeri Sembilan (1,157). 
Five of today's 847 cases were imported, involving foreigners who returned from India (four cases) and the US (one). 
Meanwhile, the total number of discharged cases stands at 15,417 after 486 patients recovered from the pandemic, representing a recovery rate of 64.8%. 
Currently, there are 90 Covid-19 patients being treated in intensive care unit, with 29 of them needing respiratory aid. 
Six new Covid-19 clusters detected with 113 infections 
The MoH also announced six new Covid-19 clusters, mainly in Sabah and Selangor, with a total of 113 infections. 
The six clusters are: 
Tinusa in Sandakan, Sabah with 33 positive cases 
Sauh in Kota Kinabalu and Papar, Sabah with 17 cases 
Jambu in Hulu Langat, Selangor with 15 cases 
Sofi in Seremban, Negeri Sembilan with 34 cases 
Bah Mutiara in Hulu Langat, Selangor and Lembah Pantai, Kuala Lumpur with 10 cases 
Umboo in Alor Gajah, Melaka with four cases 
Other than these clusters, Dr Noor Hisham said the Utama cluster — the largest in Selangor — has spread over six generations. The cluster has 206 positive cases, after 882 individuals went for screening. 
The index case of the cluster is a 28-year-old Nepali security guard working at a shopping mall in Petaling district and tested positive on Oct 8. 
The MoH noted that there are 39 active clusters in the country as of today. 
Read also:
Teaching intern at private school in PJ tests positive for Covid-19