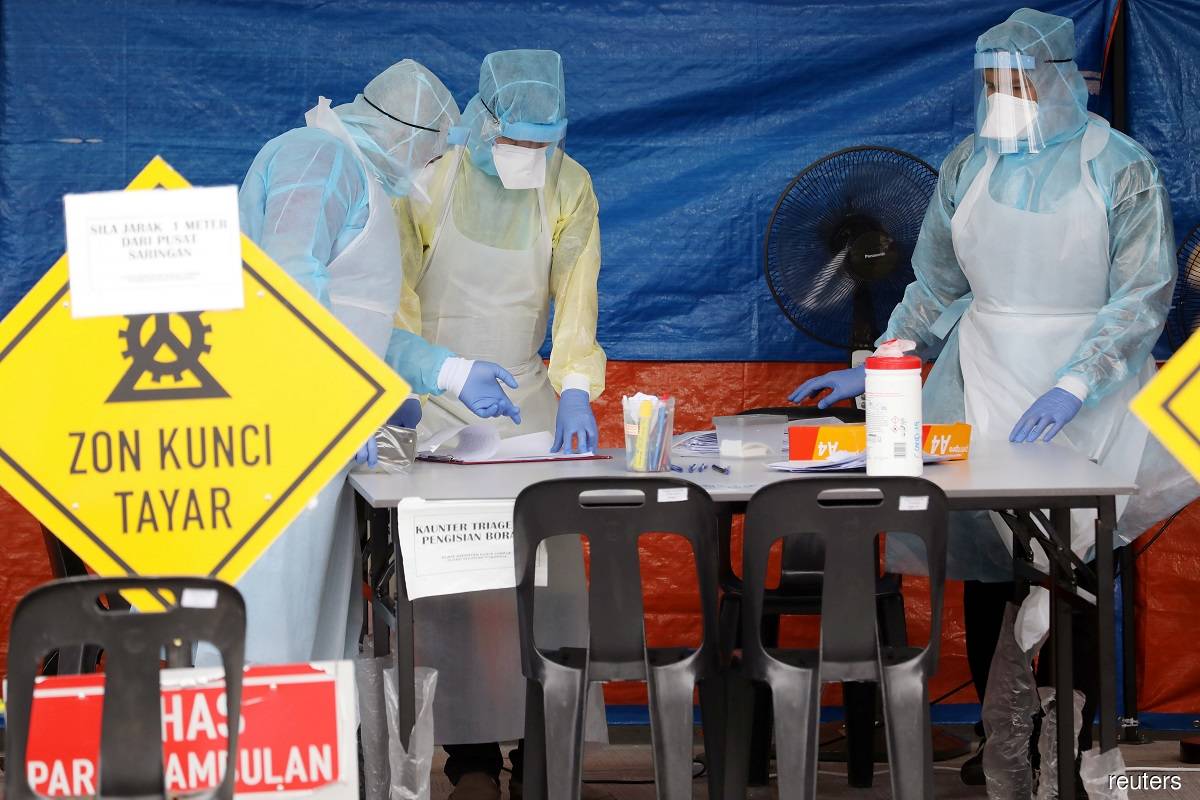 KUALA LUMPUR (Sept 7): New Covid-19 cases swelled to 62, more than 10 times the six cases reported yesterday, bringing the tally of infections in Malaysia to 9,459.
The number of new cases reported today is the highest daily figure recorded since June 4, when 277 cases were reported.
This is also the highest daily figure recorded since the Recovery Movement Control Order began on June 10.
Fifty of today's cases came from the Benteng Lahad Datu (LD) cluster in Sabah, according to the Ministry of Health (MoH).
The surge in infections pushed active cases above the 200-mark for the first time since Aug 17.
However, the death toll stayed at 128 for a straight week as no death was reported for the 24 hours up until noon today, said Health director-general Tan Sri Dr Noor Hisham Abdullah in his daily update.
Meanwhile, total recoveries in the country rose to 9,124 after nine Covid-19 patients recovered from the virus, representing 96.5% of total cases.
Today, 56 cases were locally transmitted while six were imported, said the Noor Hisham.
Of the locally transmitted cases, 30 involved Malaysians while 26 were foreigners. The cases were detected in Sabah, Kedah and Penang, said Noor Hisham.
Besides the Benteng LD cluster, another case involved a Severe Acute Respiratory Infection detected at the Lahad Datu Hospital in Sabah.
In Kedah, two cases were found from the newly discovered Sungai cluster, one case was from the Telaga cluster and the other was a symptomatic case detected at a dental clinic in Alor Setar.
The lone locally transmitted case in Penang had close contact to patient No 9,397.
Meanwhile, two Malaysians and four foreigners had contracted the disease while abroad. They had travelled from Turkey (two cases), Bangladesh (two), Indonesia (one), and Egypt (one).
Most of the imported cases were found in Kuala Lumpur and Selangor. Kuala Lumpur now has 2,610 cases — the highest among the states and federal territories, followed by Selangor which has 2,179 cases since the onset of the pandemic in January.
Six patients are currently being treated in intensive care unit, with four of them needing respiratory assistance.
So far, 1,404 individuals who are linked to the Benteng LD cluster have been screened in the past week, with 66 total positive cases detected.
The cluster was reported on Sept 1.
Out of the total 66 positive cases, 30 involved Malaysians while 36 involved foreigners. MoH said 64 positive cases involved prisoners, while the remaining two cases involved a prison officer and his nephew.
So far, 420 individuals in Lahad Datu have been screened, with 50 found infected by the coronavirus, while 984 individuals in Tawau have also been screened where 16 tested positive for the virus.
Read also: 
Covid-19: New Sungai cluster in Kedah involves health workers