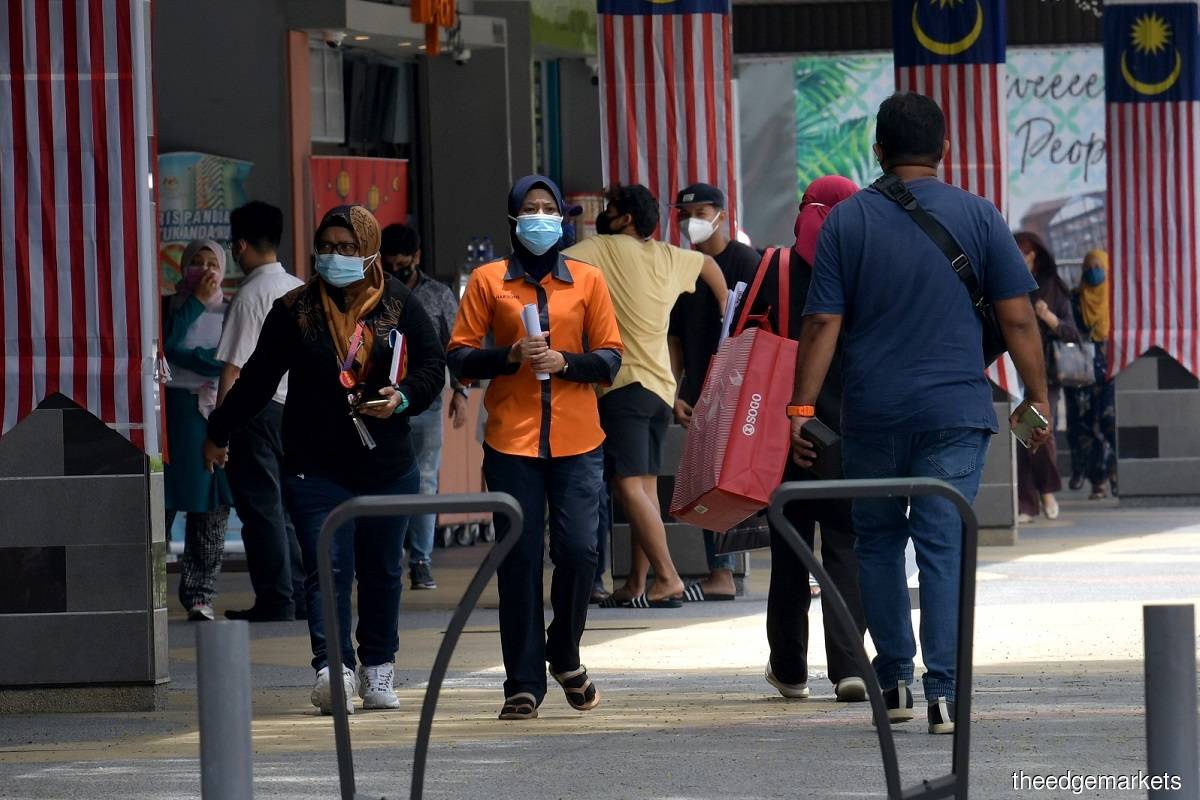 KUALA LUMPUR (Sept 26): Malaysia's daily Covid-19 cases declined further to 13,104 on Sunday, from 13,899 the day before.
These raised the total number of infections in the country to date to 2,198,235, Health director-general Tan Sri Dr Noor Hisham Abdullah said in a statement.
He said there were eight imported cases while the remaining 13,096 cases were local infections, comprising 11,892 Malaysians and 1,204 foreigners.
Sarawak continued to account for the most cases with 2,943, followed by Selangor with 1,558, Johor (1,455), Kelantan (1,206), and Sabah (1,078).
Perak posted 994 cases, Penang (955), Kedah (721), Terengganu (685), Pahang (604), Melaka (362), Kuala Lumpur (270), Negeri Sembilan (165), Perlis (80), Putrajaya (24) and Labuan (four).
Only 1.5% of new patients in serious categories
As with Saturday, 98.5% of Sunday's daily cases were in Category 1 (no symptoms) and Category 2 (mild symptoms), while the remaining 1.5% were in Category 3 (patients with pneumonia), Category 4 (patients with pneumonia requiring oxygen therapy) and Category 5 (critical patients requiring assisted ventilation).
Meanwhile, 20,971 Covid-19 patients were reported to have been discharged on Sunday (compared with 18,704 on Saturday), raising cumulative recoveries to date to 1,989,512.
Dr Noor Hisham said the Covid-19 infectivity rate or R-naught (Rt) for the country stood at 0.91, with Pahang and Putrajaya having the highest level of 1.02.
The other states and federal territory recorded Rts of below 1.0 while Labuan had an Rt of zero.
Another six workplace clusters, six community clusters reported
The Health Ministry reported 12 more Covid-19 clusters on Sunday, with six of them linked to workplaces and another six involving communities.
To date, 5,413 clusters have been reported nationwide, of which 4,228 have ended, leaving 1,185 clusters till active.
Read also:
Malaysia's seven-day average Covid-19 deaths down to below 100 on Sept 26 as nation logged 278 fatalities