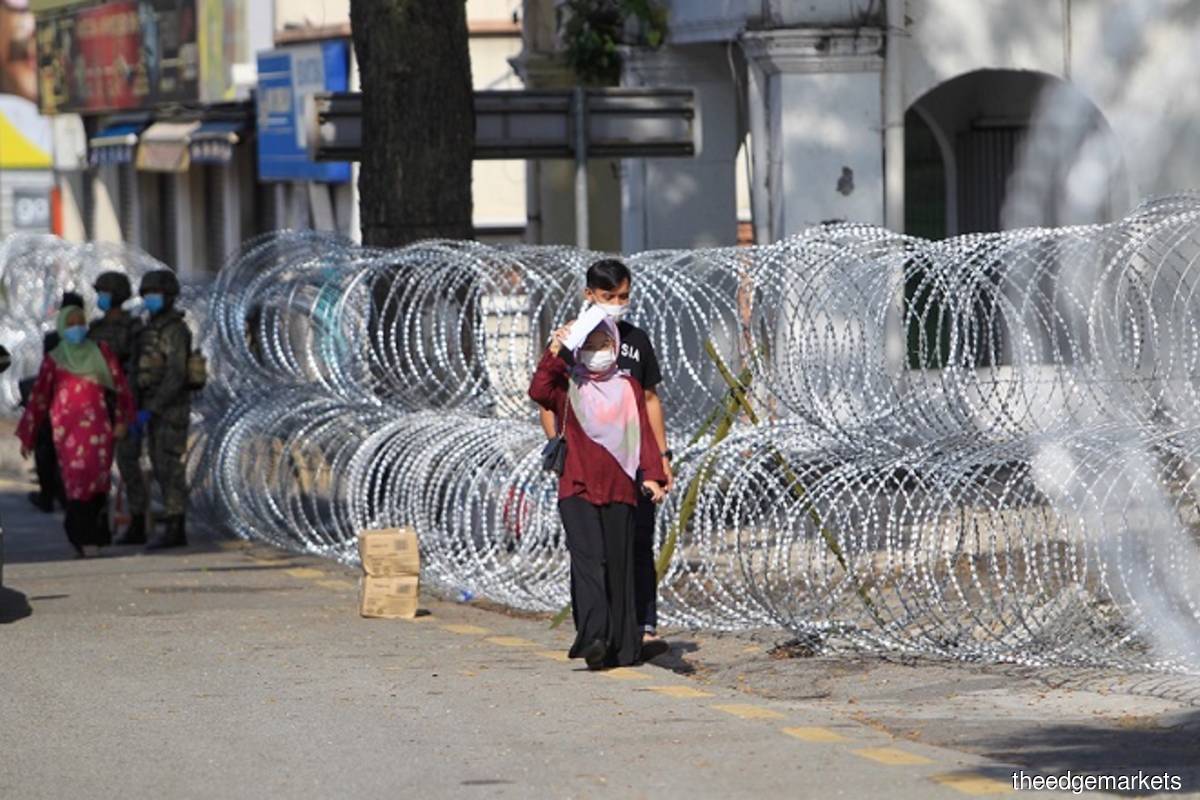 KUALA LUMPUR (Nov 20): Malaysia's new Covid-19 cases dropped to 958 today — from 1,290 reported yesterday — bringing the number of active cases which carry high transmissions risks to 13,221, according to the Ministry of Health (MoH).
Three more deaths were reported to the MoH's Crisis Preparedness and Response Centre (CPRC), bringing the national Covid-19 death toll to 329.
"Sabah still tops the new daily positive cases with 512 cases, followed by Selangor and Negeri Sembilan reported 153 cases respectively," said health director-general Tan Sri Dr Noor Hisham Abdullah at a media briefing today.
He noted that 197 cases in Sabah came from the existing and new Covid-19 clusters, where 149 cases were related to Sabaru cluster in Lahad Datu, while eight confirmed infections were related to the newly-detected Kasir cluster in Tawau.
Other than the clusters, 196 cases were detected from screening of close contacts of Covid-19 positive patients, while the remaining 119 cases detected from other Covid-19 screenings.
Three fatalities reported today, bringing the national death toll to 329. The three fatalities were reported in Sabah — involving two men and one woman — of whom two of them had high blood pressure and heart disease. The deceased were aged between 32 and 64 years.
There were 956 discharged from hospitals today. This brings the total number of patients who have recovered from the virus to 39,088.
There are currently 110 patients in intensive care units, with 42 needing ventilators.
From the 958 cases nationwide, five were imported cases, noted Dr Noor Hisham.
"Two cases returned from Nepal, one from the US, one from France and the other from Myanmar. This brought the total imported cases to 1,288," said Dr Noor Hisham.
Commenting on the enforcement of the Conditional Movement Control Order (CMCO) in Kelantan starting tomorrow, he said active cases in the state have jumped to 73, compared to eight cases as at Nov 3.
According to Noor Hisham, the Mengketil cluster which was identified in Machang recorded a spike of 41 cases within five days.
"The cluster has now spread to Kota Bharu, Tanah Merah, Pasir Mas, and Kuala Krai in Kelantan, as well as Besut in Terengganu, so we should enforce CMCO in the state to curb the spread of Covid-19 infections," added Dr Noor Hisham.
The country's total number of confirmed Covid-19 cases climbed to 52,638. 
Tan Choe Choe & Kathy Fong