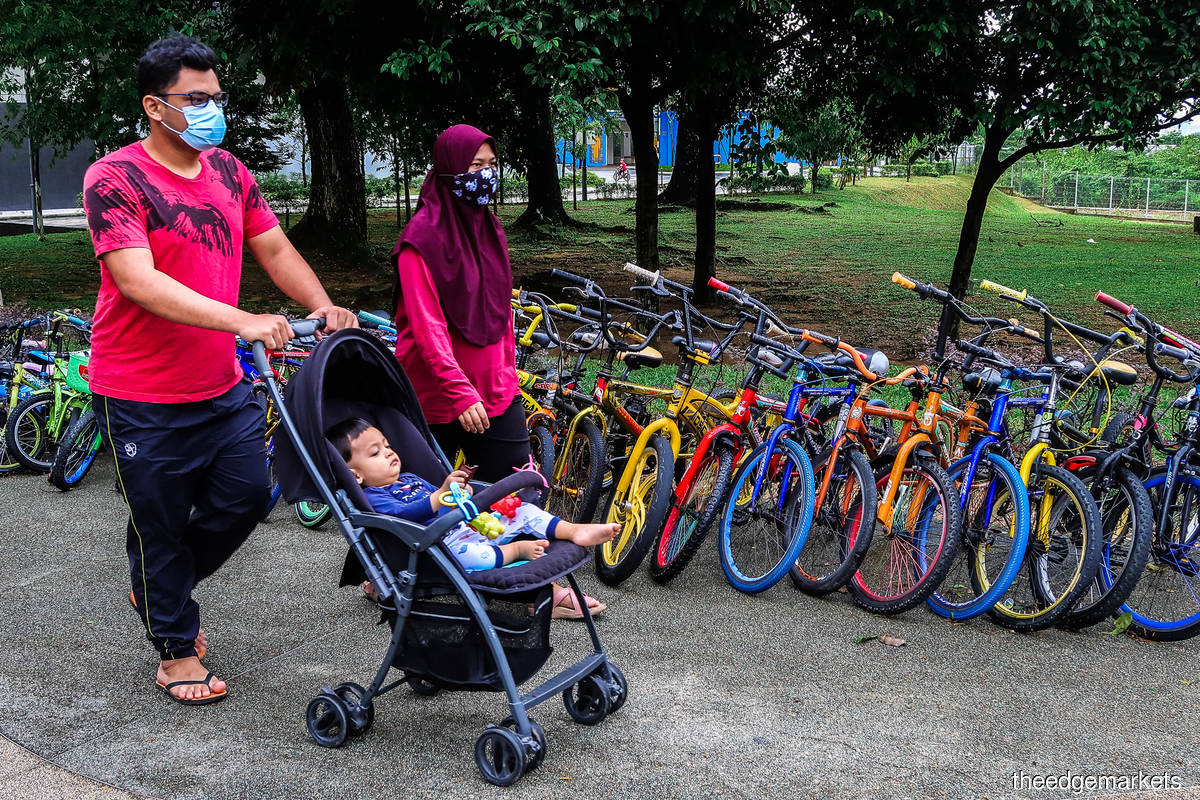 KUALA LUMPUR (Oct 6): Malaysia's new Covid-19 cases climbed for the second consecutive day to 9,380 on Wednesday (Oct 6), up 6.38% from the 8,817 infections recorded the day before. Nevertheless, it is the fourth straight day that the daily figure came in below 10,000.
Sarawak continued to lead with the most daily infections at 1,503, despite 89.6% of its adult population having been fully vaccinated, behind Klang Valley (111.8%), Labuan (98.9%), Negeri Sembilan (98.3%), and Perlis (92.7%).
Kelantan reported the second highest daily figure from among the states and federal territories, with 1,170 cases, up 10.07% from 1,063 previously. Kelantan has 72.4% of fully vaccinated adults — the second lowest after Sabah (62.7%).
Selangor, meanwhile, saw daily infections slip to 1,116, from 1,348, said Health director-general Tan Sri Dr Noor Hisham Abdullah in a statement. It is followed by Johor (1,105), Sabah (790), and Terengganu (704).
Patients in intensive care units stood at 851 — comprising 800 Covid-19 patients and 51 suspect cases under investigation — and 447 needed ventilators to breathe.
Daily recoveries continued exceeding new infections for 21 consecutive days at 13,045 on Wednesday, bringing the tally of recoveries so far to 2,144,681. To date, total coronavirus infections stands at 2,303,837 since the pandemic struck the country in late January last year.
On the country's nationwide vaccination progress, a total of 24,085,144 people or 94.5% of the adult population had received at least their first dose shot, including 20,819,254 people or 88.4% who were fully vaccinated.
Only 1.9% are serious cases
Of the new cases, only 181 cases or 1.9% were serious cases involving those in Categories 3 (patients with pneumonia), 4 (patients with pneumonia requiring oxygen therapy) and 5 (critical patients requiring assisted ventilation).
Meanwhile, 9,199 cases or 98.1% were those who showed no symptoms and mild symptoms (Categories 1 and 2).
11 clusters detected with 144 total infections found among them
The Health Ministry also detected 11 new clusters on Wednesday, with 144 total infections found among them. Five were workplace clusters, five were community clusters, and one was a high-risk group cluster.
A total of 5,547 clusters have been reported across the country so far, including 4,615 that have been declared ended.
Tan Choe Choe & Joyce Goh