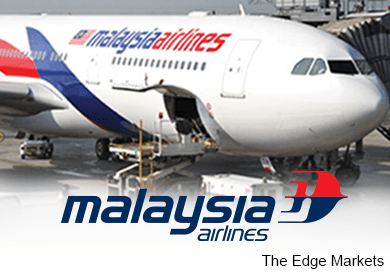 (April 30): In a move to wipe out millions in losses, Malaysia Airlines (MAS) has put its entire fleet of Airbus A380 and four Boeing 777-200ER jets for sale.
Aviation site Leeham News said the national flag carrier is open to outright sale or lease.
It added that six MAS freight aircraft – two Boeing 747-400 and four Airbus A330-200 – will also be up on sale, marking the end of MASCargo.
MAS took delivery of its first A380 jet in May 2012. The Airbus superjumbos are used by the airlines for long-haul flights from Kuala Lumpur to London and Paris.
The flag carrier was taken over late last year by state investment arm Khazanah Nasional, after years in losses.
It racked up debts of about US$1.5 billion (RM5.34 billion) since 2011. Analysts last year predicted that it would not break even until 2016.
The airline's move to sell its jets also coincides with the last day of outgoing chief executive officer (CEO) Ahmad Jauhari Yahya, whose tenure saw the airline being criticised for its handling of missing MAS Flight MH370 and Flight MH17 which was shot down in Ukraine.
The twin tragedies led MAS to post poor second-half earnings last year. Reuters reported that the incidents had derailed "all the hard work and effort" to regain market confidence and sales it had put in after the loss of MH370.
The takeover by Khazanah was seen as a drive to return the flag carrier to profitability. MAS was to receive RM6 billion as part of its restructuring exercise but also a 30% cut to its workforce.
Also, replacing Jauhari is the former CEO of Irish airline Aer Lingus, Christoph Mueller, who will assume the post of managing director and group CEO. – The Malaysian Insider