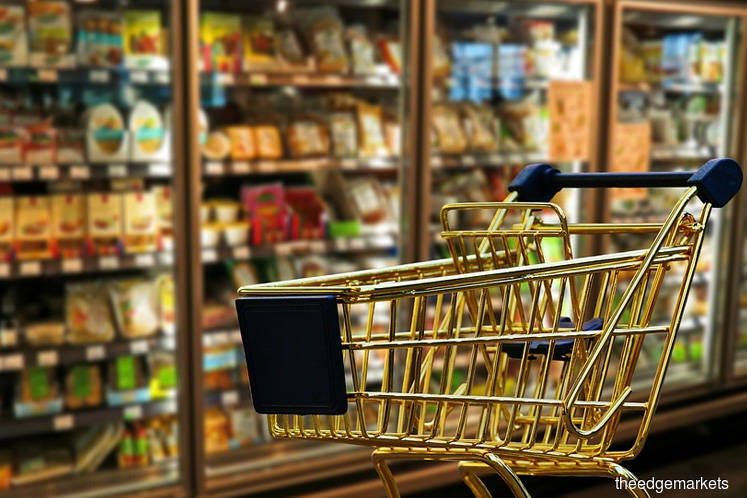 KUALA LUMPUR (April 24): Malaysia's inflation rate, as measured by the Consumer Price Index (CPI), rose 0.2% in March 2019 to 121.1 from 120.9 in March 2018.
In a statement today, the Department of Statistics Malaysia said the increase in the overall index was driven by the index of housing, water, electricity, gas & other fuels (+2%), education (+1.3%), food & non-alcoholic beverages (+1.1%) and restaurant & hotels (+1%).
"On monthly basis, CPI increased 0.2% as compared to February 2019. It was mainly supported by the index of transport (+2.6%), miscellaneous goods & services (+0.4%) and furnishing, household equipment & routine household maintenance (+0.3%)," said its chief statistician Datuk Seri Dr Mohd Uzir Mahidin.
This brings Malaysia's CPI in the first quarter of 2019 to 120.8, a 0.3% decline from 121.2 in the same quarter of the preceding year.
The decline was contributed by transport (-5.9%), clothing & footwear (-3.1%), miscellaneous goods & services (-2.2%) and communication (-1.2%).
On a quarterly basis, the CPI decreased 0.1% as compared to the fourth quarter of 2018.