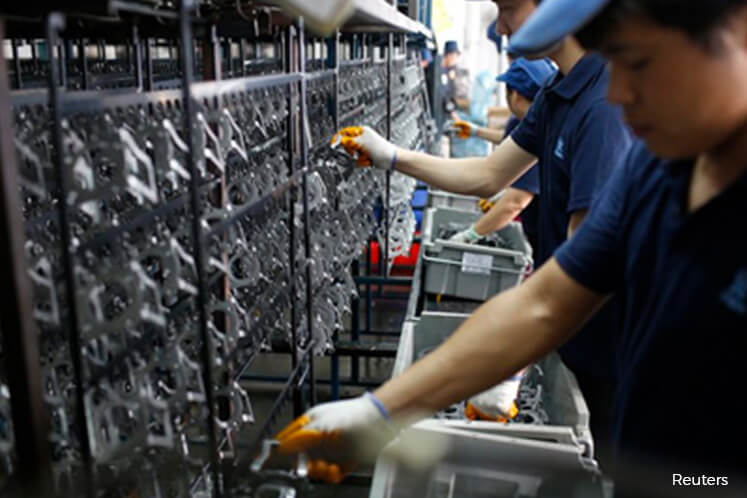 KUALA LUMPUR (May 11): Malaysia's industrial production index (IPI) rose 4.6% in March from a year earlier on higher manufacturing and mining output as electricity production fell.
In a statement today, the Statistics Department said manufacturing and mining output climbed 5.9% and 2% respectively. Electricity production declined 0.2%, according to the department.
"The manufacturing sector output accelerated to 5.9% in March 2017 after recording a 6.6% increase in February 2017. The major sub-sectors which recorded an expansion in March 2017 were: electrical and electronics products (8.5%); petroleum, chemical, rubber and plastic products (3.6%); and wood products, furniture, paper products and printing (10.3%).
"The mining sector output posted a higher growth of 2% in March 2017 after an increase of 0.4% recorded in February 2017. The growth in March 2017 was driven by a sustained increase of 7.9% in natural gas index. However, the crude oil index contracted at slower pace of 2.6%," the department said.
In February, the IPI expanded 4.7% from a year earlier, the department said.