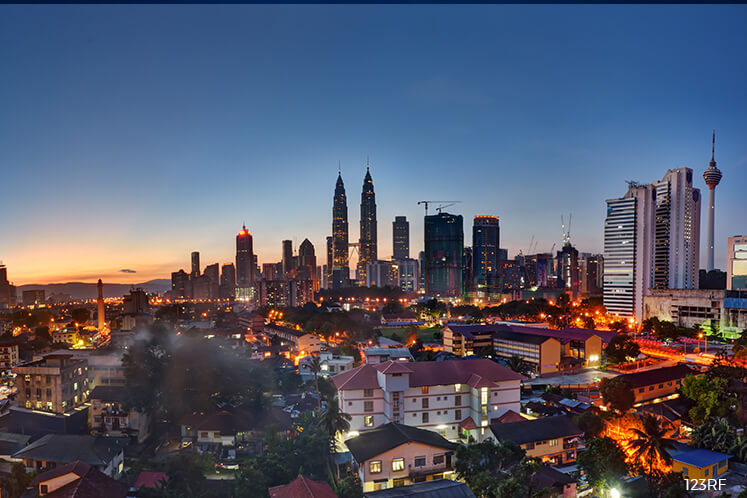 KUALA LUMPUR (Aug 1): Malaysia's Nikkei Manufacturing Purchasing Managers' Index (PMI) registered 47.6 in July, slipping from 47.8 in June.  
The Nikkei Malaysia Manufacturing PMI's latest survey data show overall that Malaysia's manufacturing sector continued to endure a challenging business environment.
In a statement today, IHS Markit, which compiles the data, said softer demand has put further pressure on production and deterred firms from increasing their workforces.
Nevertheless, it said businesses retained an optimistic outlook on balance, foreseeing improved production growth over the coming 12 months.
IHS Markit said the seasonally adjusted Output Index increased for the first time since April during the latest survey period.
It added that the analysis of  comparable historical official data on Malaysian manufacturing suggests that, at current levels, the survey's output index signals annual production growth of approximately 4.5%, representing a notable improvement compared to June.
Firms reported a net inflow of new business from abroad for the first time since April, albeit only marginal, with the US, Japan and Turkey mentioned as particular sources of higher export demand, it said.  
IHS Markit chief business economist Chris Williamson, in the statement, said the pull-back in the PMI from the higher levels seen early in the second quarter comes at a time of weakening global economic growth and rising worldwide geopolitical concerns.
He said the global PMI surveys have indicated the slowest pace of worldwide GDP expansion for three years in recent months, with deteriorating trade flows and reduced business investment acting as major drags.
Trade tensions are also rising across the Asia-Pacific region, said Williamson.
"It's therefore no surprise to see Malaysia's manufacturers reporting tougher operating conditions in this context. However, the survey data remain broadly indicative of both GDP and manufacturing output growing at annual rates of 4.5%.
"Moreover, the positive net balance of companies expecting output to continue to rise over the coming year is an encouraging sign of resilience in the face of the global headwinds, with optimism commonly being fueled by new projects, expansion plans and more aggressive marketing.
"However, as with all major manufacturing economies, global trade conditions will inevitably act as a major steer on future production trends," he said.