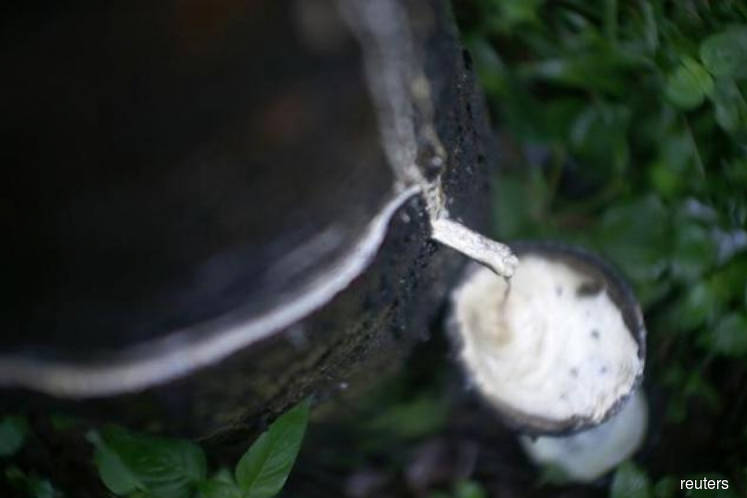 KUALA LUMPUR (Sept 14): Malaysia's natural rubber (NR) production rose by 36.3 per cent to 56,397 tonnes in July 2018 from 41,364 tonnes in June, said the Department of Statistics (DoS).
The production also increased by 2.1 per cent year-on-year, it said in a statement on "Monthly Rubber Statistics Malaysia, July 2018" released here today.
The average price of latex concentrate and Standard Malaysian Rubber 20 (SMR 20) were recorded at 415.39 sen per kg and 527.80 sen per kg respectively, but both declined 5.6 per cent and 3.2 per cent respectively as compared to the average price in June 2018.
NR exports showed an increase of 7.8 per cent to 56,490 tonnes with China remaining the main destination, accounting for 52.4 per cent of total exports in July, followed by Germany (11.6 per cent), Iran (7.6 per cent), Finland (4.3 per cent) and the United States (2.5 per cent).
Domestic consumption of NR in July 2018 also increased by 8.3 per cent to 44,192 tonnes against 40,820 tonnes in the previous month.
The rubber glove industry, the main consumer of NR, used 33,518 tonnes or 75.8 per cent of the total NR domestic consumption, said the department.
It said NR stocks stood at 185,491 tonnes, down 5.4 per cent month-on-month from 196,084 tonnes previously.