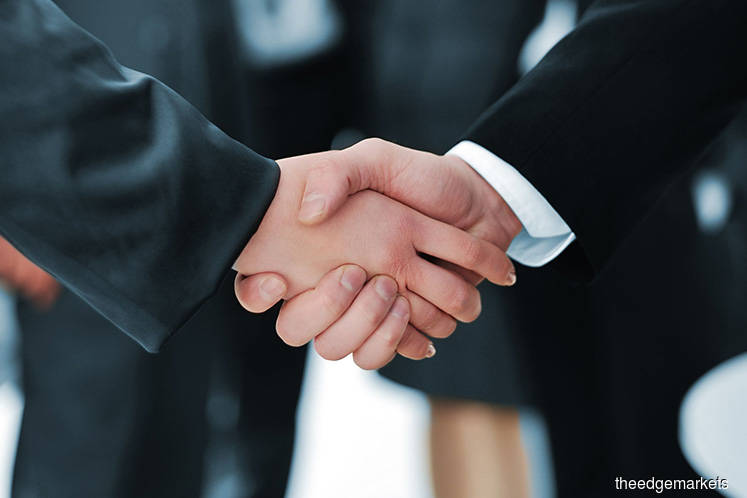 KUALA LUMPUR (Oct 24): Malaysia recorded 55 notable merger and acquisition (M&A) deals worth US$11.2 billion in the first nine months of this year, said corporate finance data services provider Mergermarket.
This is a significant 80.65% higher than the US$6.2 billion worth of M&A deals registered in the same period last year, said Mergermarket.
It said the US$11.2 billion worth of deals recorded by Malaysia in the January-September period accounted for 20.9% of the total deals reported in Southeast Asia.
Saudi Arabian Oil Co's (Saudi Aramco) acquisition of a 50% stake in the Refinery & Petrochemical Integrated Development (RAPID) project for US$7 billion drove up Malaysia's M&A value.
That deal accounted for 62.5% of Malaysia's overall numbers, noted Mergermarket's senior research analyst for Asia Pacific, Charline Cai, in the firm's latest Trend Report.
On Feb 28, Saudi Aramco inked a share purchase agreement with state-owned Petroliam Nasional Bhd (Petronas) to buy a 50% stake in RAPID. The agreement was signed in conjunction with the visit by Saudi Arabia's King Salman Abdulaziz Al Saud to Malaysia.
In Southeast Asia as a whole, Mergermarket said the M&A activity recorded between January and September this year reached US$53.5 billion, with 290 deals reported.
"This is an increase by value of 23.1% compared to the equivalent period of 2016 (315 deals, US$43.5 billion)," Cai said, adding that this is the second highest value for the region since Mergermarket started recording deals in 2001.
The deals in Southeast Asia account for 11.3% of the M&A deals in the Asia Pacific region, which saw 2,864 deal activities worth US$471.8 billion during the nine months.