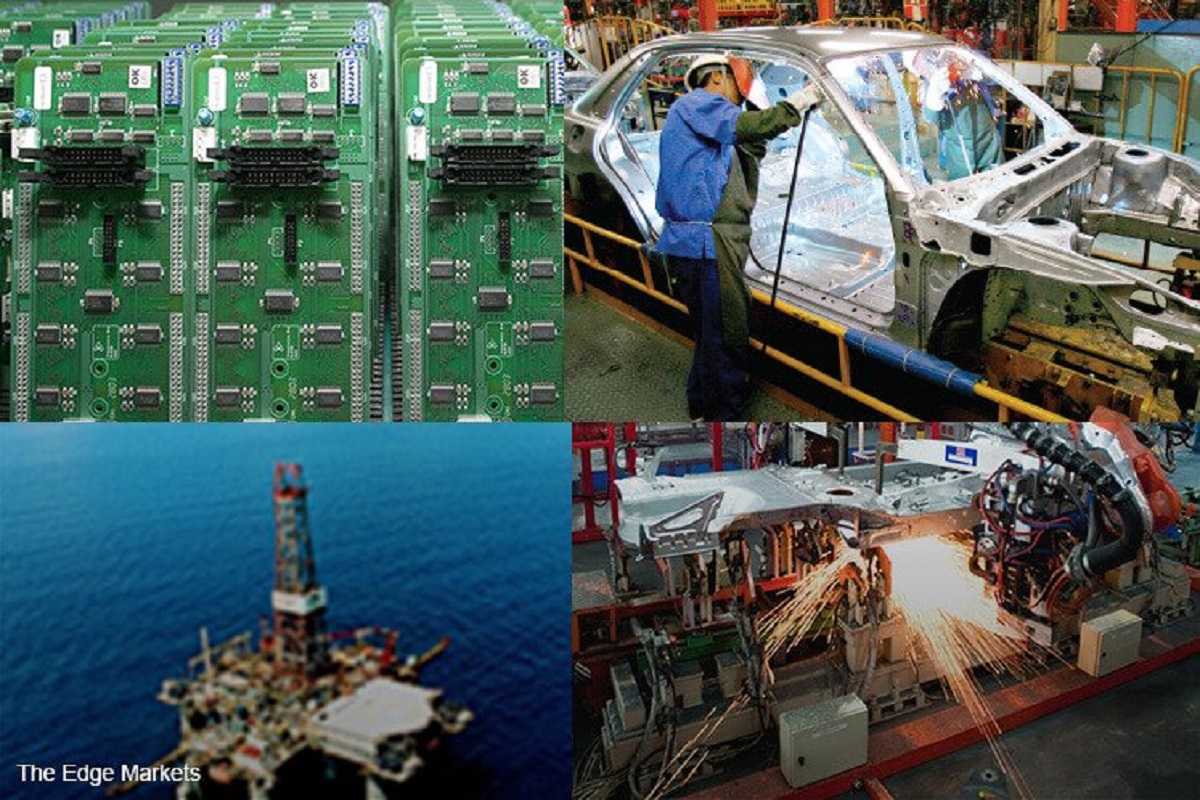 KUALA LUMPUR (May 6): Malaysia's industrial production index (IPI) surged 9.3% in March 2021 from a year earlier driven by the IPI's manufacturing and electricity components' increase while the mining segment dropped, according to the Department of Statistics Malaysia (DOSM) today. 
The DOSM said in a statement today the IPI's 9.3% on-year rise in March 2021 is "the highest since July 2013".
DOSM chief statistician Datuk Seri Dr Mohd Uzir Mahidin said in the statement: "The growth in the IPI in March 2021 was driven by the manufacturing and electricity indices which increased 12.7% and 10.3% respectively."
"Meanwhile, the mining index dropped 1.9%," Mohd Uzir said.
For the first quarter of 2021, the IPI increased 3.9% from a year earlier, helped by the manufacturing component's 6.8% expansion, said the DOSM.
"Meanwhile, the mining and electricity sectors recorded a deterioration of 4.1% and 0.1% respectively," it said.
For March 2021, manufacturing sector output rose 12.7% year-on-year after growing 4.5% in February 2021, the DOSM said.
According to the DOSM, major sub-sectors contributing to the growth in the manufacturing sector in March 2021 included those producing transport equipment, rubber and plastic products besides electrical and electronic items.
"The growth of the manufacturing sector was also driven by the high capacity utilisation rate, especially in the electrical and electronic products and petroleum, chemical, rubber and plastic products sub-sectors. 
"In addition, the performance of the manufacturing sector is also in line with the notable growth in exports and IPI for some of the main trading partners of Malaysia," the DOSM said.
On the mining sector output's 1.9% year-on-year drop in March 2021, the DOSM said the deterioration was due to the 9.4% decrease in the crude oil and condensate index of the IPI's mining component.
The natural gas index however grew 4.3%, according to the DOSM.