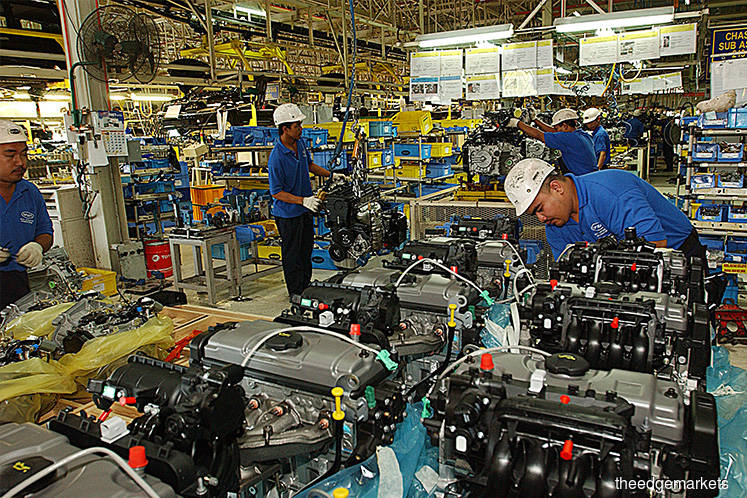 KUALA LUMPUR (Sept 7): Malaysia's Industrial Production Index (IPI), which measures real production output of manufacturing, mining and electricity, has increased by 2.6% year-on-year in July 2018, according to figures released by the Department of Statistics Malaysia today. 
Chief Statistician Malaysia Datuk Sri Mohd Uzir Mahidin in a statement today said the growth of IPI in July 2018 was supported by an increase in the index of manufacturing and electricity by 5,2% and 4.5% respectively. 
Meanwhile the index of mining posted a decline of 5.9%, narrowed from a decrease of 9.4% y-o-y in June 2018. 
The decline was contributed by the decrease in the natural gas index which went down by 15.2%, but was offset by the increase in crude oil index by 4.5%.
The 5.2% growth in manufacturing sector output in July 2018, was up from 4.5% in June 2018. The Department of Statistics noted the increase in manufacturing output was driven by major sub-sectors which are electrical and electronic equipment products (8.0%), petroleum, chemical, rubber and plastic products (4.0%), and transport equipment and other manufactured products (13.5%). 
The report also stated that electricity output increased by 4.5% in July 2018, following an increase of 3.0% in June.