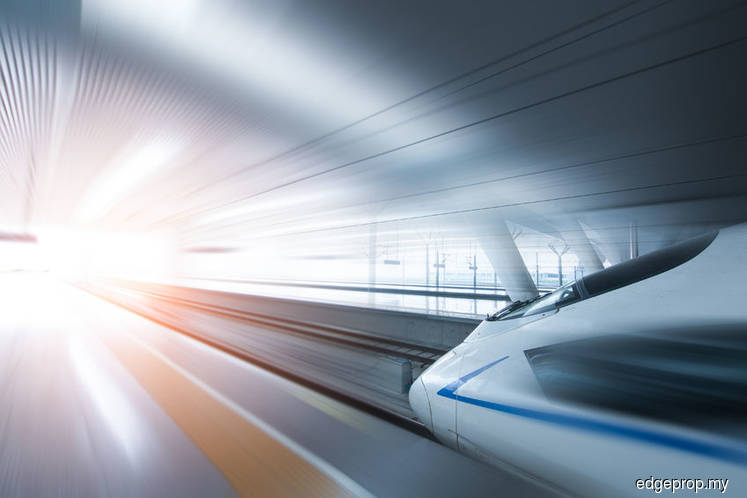 PETALING JAYA (July 10): Malaysia's indecision over the Kuala Lumpur-Singapore High Speed Rail (HSR) will hurt its taxpayers in the long run, said the Straits Times (ST) in an op-ed piece today.
The Singaporean daily said the Malaysian government risks snowballing costs over protracting the uncertainty over the project, including legal costs should the matter head towards the courts or an arbitration tribunal.
In comparison, it will cost Malaysia far less if it decides to end the project now, but should it refuse to pay for the HSR's termination, Singapore can take actions against Malaysia's assets within the island republic – a move that while drastic, should be supported by Singaporeans, said the ST.
"The Malaysian government knows that if it were to officially notify Singapore of the termination, the question of compensation for costs incurred by Singapore immediately arises. This would be painful for them.
"But the alternative – which is to stall for time and say the project is being postponed, when in fact there is no longer any intention of fulfilling the contract – does not resolve the problem. It merely kicks the can down the road."
However, the risks go beyond financial, as Malaysia's reputation may also be at stake.
"If Malaysia develops a reputation for not honouring contracts and for acting in bad faith, it will either not be able to find partners for projects it wants to work on, or the partners may be willing to enter deals only for a much higher fee.
"The right thing for the Malaysian government to do is to either cancel the project, or proceed with it (and say so unequivocally), or say it needs more time to decide (and state how much more time), or ask formally for a change in the project – if that is what it wants," added the ST.
The publication also called for the details of the HSR to be made public to any country or company that plans to negotiate with Malaysia or its state-owned firms.
The HSR' current state of limbo also affects Singapore's other plans such as the Jurong Lake district urban development blueprint, given that Singapore's government had acquired land for the rail link and other developments.