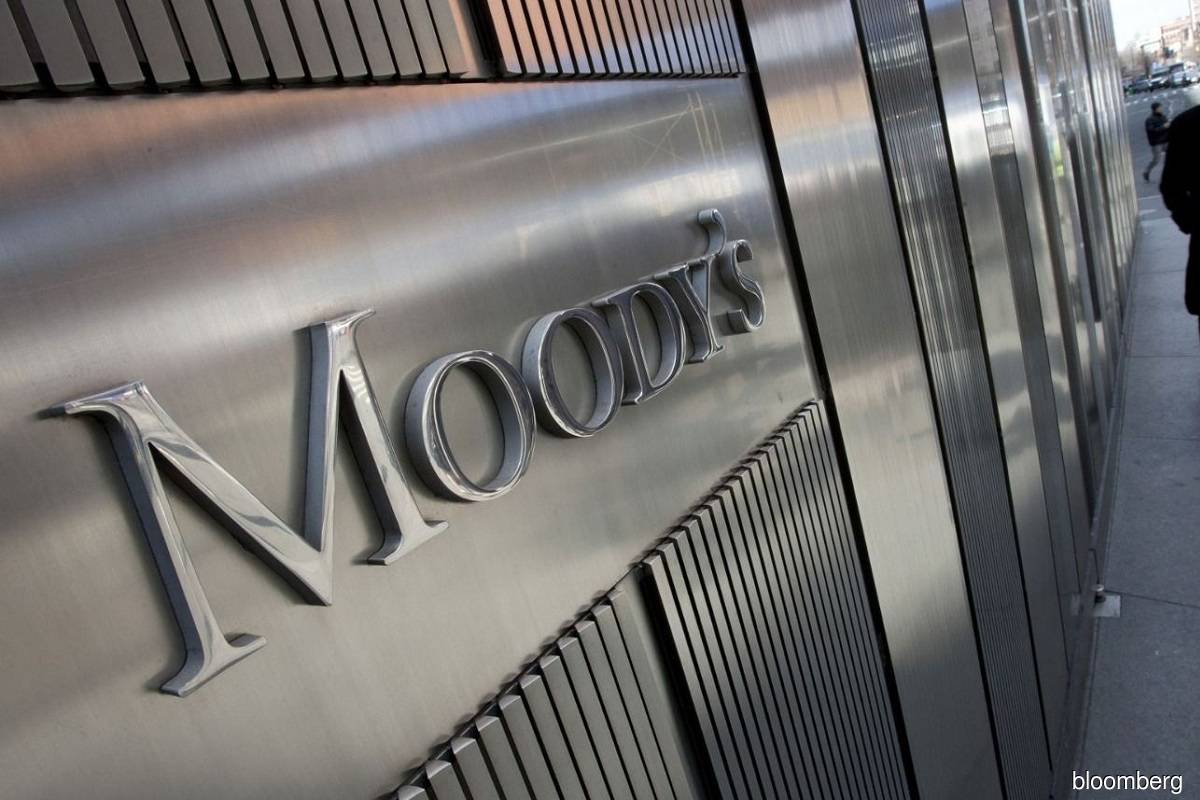 KUALA LUMPUR (April 7): Malaysia's growth potential is stronger than its peers, according to Moody's Investors Service sovereign risk group vice president and analyst Christian Fang.
During its Inside Asian Series' Media Roundtable, Fang noted that while incomes in the Malaysia are slightly below the average in its peer group — which includes countries such as Indonesia, the Philippines, Thailand, Latvia, Mexico and Ireland — they are still higher than other emerging markets (EMs) in the region.
"Our estimate to Malaysia's growth over 2021 to 2024 will be among the highest in its peer group. Here when I am looking at its peer group, I am referring to A2 to BAA1 peers. Malaysia is rated A3 with a stable outlook," he said.
Fang noted that one reason for this strong growth potential is Malaysia's economic diversity and complexity.
He added that Malaysia's export basket includes a range of goods, from sophisticated goods such as electronics and electrical goods and chemicals to more basic exports such as food and commodities.
Moreover, Fang said Malaysia's high quality of infrastructure also helps, with high levels of education and greater IT adoption, relative to other EM peers in ASEAN.
"Combined with solid institutions that have a track record of effective macroeconomic management, the high growth potential anchors Malaysia's credit profile and supports its debt carrying abilities," he added.
However, he observed that Malaysia demonstrates weaker fiscal and debt metrics when compared against its peers.
Fang noted that the government's debt burden is among the highest of its peers and will remain so in the medium term.
He added that another key credit weakness is Malaysia's debt affordability — namely interest payments as a share of revenue — which is among the weakest when compared with peers.
"Beyond the peer group and if we look across EMs, Malaysia's revenue as a share of GDP (gross domestic product) is actually quite low, which then results in interest payments as a share of revenue being among the highest despite the relatively low interest rates. This is a structural feature of Malaysia's credit profile," Fang said.
That being said, what helps Malaysia is its large domestic savings, which provide a stable pool of financing for the government and local funds.
Malaysia's reliance on external debts is also among the lowest among its peers, he viewed, adding that the large domestic savings could continue to grow as a result of structural current account surpluses.
He explained that this helps keep interest rates anchored but does not necessarily mean that it will help with debt affordability.
When asked how far Malaysia could push its interest payments as a percentage of revenue before a proper review is warranted, Fang said Moody's Sovereign Risk Group assesses a particular debt affordability level, and its trajectory, and how it performs against peers, noting that there are many metrics involved when looking at a credit rating review.
Fang said given the number of moving parts, the group does not list down its thresholds for its credit rating.
He noted that the government has set a 15% target for itself, and said that as it currently stands, interest payments as a percentage of revenue stands at around 14%, leaving very little room for it to deteriorate.
Read also:
Malaysia's NPL level expected to rise once debt relief measures end, says Moody's