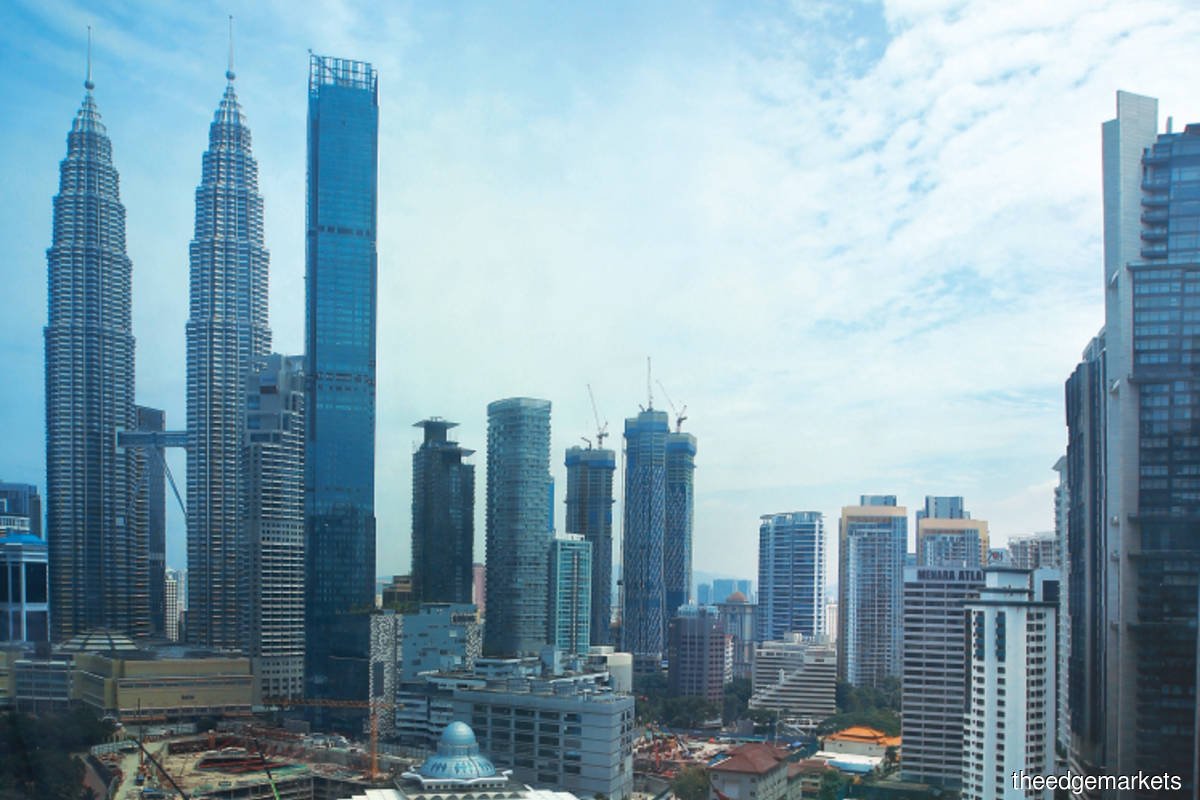 KUALA LUMPUR (May 6): The latest movement control order (MCO 3.0) imposed by the government will continue to have scarring effects on economic and business activities, according to Socio-Economic Research Centre (SERC) executive director Lee Heng Guie.
Speaking at a webinar today, Lee said the research centre expects the growth of Malaysia's gross domestic product (GDP) to be at 4% — much lower than Bank Negara Malaysia's (BNM) projection of 6% to 7.5% — due to the slow pace of the vaccination programme and rising Covid-19 cases in the country. 
"The MCO 3.0 covers several districts in Selangor, which accounts for about 21.9% of total national GDP (and Kuala Lumpur's is about 16.4%). Other states like Johor [where a few districts are affected] and Kelantan practically are all under the MCO.
"So all these scarring effects will continue. With the MCO 3.0 though, which is less restrictive in nature, we might see some impact on the sentiment side in the second quarter. Hopefully by the end of May or June, everything will be back to the recovery MCO (RMCO)," he said. 
Meanwhile, SERC highlighted that domestic demand is recovering as consumption boosters — such as Employee Provident Fund (EPF) withdrawals, cash handouts as well as drawdowns of savings that were unspent during the pandemic — help to revive discretionary consumer spending.
"Footfall in the malls and shops as well as the number of patrons in restaurants, fashion and wearing apparel outlets have recovered, though sales are still some generally 20-30% below pre-pandemic levels. 
"Purchases of durable goods, such as passenger cars and commercial vehicles, increased by 28.8% y-o-y (year-on-year) and 70.5% respectively in 1Q21 (the first quarter of 2021), reflecting partly the rush for deliveries by the companies meeting their financial year ended March 31, 2021 (FY21), new model launches and a low base in March 2020 due to the MCO," he added. 
On the labour market, however, SERC cautioned that a slow and moderate recovery in the labour market and continued high loss of employment would cap consumer spending.
"We expect private investment to revive gradually this year, from a decline of 11.9% in 2020, supported largely by investment in the manufacturing sector, especially the expansion of capacity for electronics and electrical products as well as rubber products," he said. 
The research centre also highlighted that Malaysia's exports had continued to gain strong traction, riding on a recovery in global demand and higher commodity prices (for palm oil and crude oil).
"The main drivers were electronics and electrical products, rubber products, chemicals, and manufactures of metal and palm oil-based products.
"Exports are expected to increase by 9% in 2021, underpinned by sustained demand for semiconductors and machinery equipment in tandem with increasing digitalisation and 5G technology development," he said.