This article first appeared in The Edge Financial Daily, on April 25, 2019.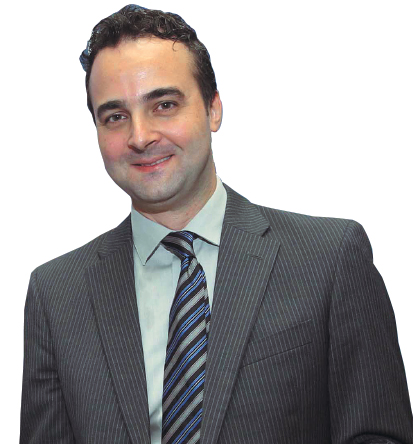 Record: Malaysia's starting point is a very strong one. The economy is growing at a commendable rate and we see solid foundations. The Edge file photo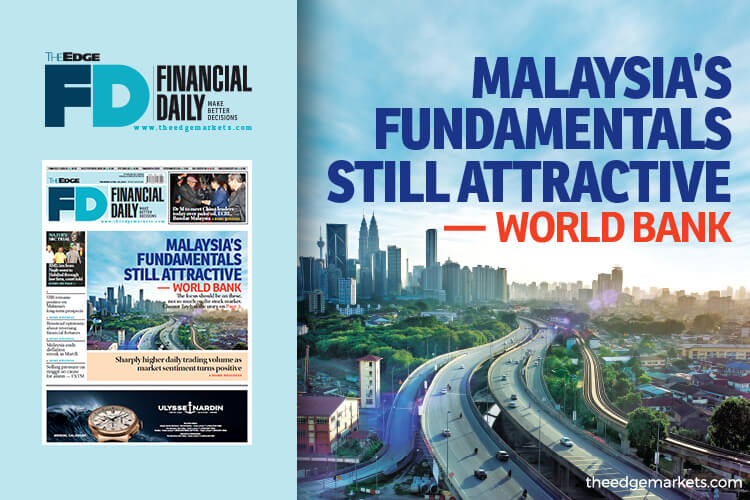 KUALA LUMPUR: Although Malaysia's stock market has performed relatively poorly when compared with its regional peers, World Bank lead economist for Malaysia Richard Record says the country's economic fundamentals remain resilient, which still make Malaysia an attractive investment choice.
"We would perhaps suggest focusing less on [the] stock market but maybe more on underlying fundamentals of the economy — those things make Malaysia an attractive place for both domestic and foreign institutes to invest over the medium- and long term," he told a media briefing yesterday.
"Firstly, Malaysia's starting point is a very strong one. The economy is growing at a commendable rate and we see solid foundations in terms of diversified economy, physical and human capital infrastructure, [and] favourable geographic location at the heart of a fast-growing region.
Record said Malaysia's economic resilience stands out among its East Asia and Pacific (EAP) economies, which are facing moderating outlooks amid some global headwinds. The World Bank is keeping its forecast for Malaysia's 2019 gross domestic product (GDP) growth at 4.7% for 2019. It achieved the same rate of growth in 2018.
In contrast, the World Bank foresees growth in developing EAP economies to soften to 6% in 2019 and 2020, down from 6.3% in 2018, largely reflecting global headwinds and a continued gradual policy-guided slowdown in China.
Record added that by 2020, Malaysia's economy is projected to expand at 4.6%, and the country is expected to achieve high-income country status by 2024.
"That is the narrow definition, based on GNI (gross national income) per capita. Malaysia's current GNI per capita is around US$9,500 (RM39,217), while the current threshold for high-income nation is just over US$12,000 GNI per capita, so with the current rate of growth, Malaysia will probably pass that threshold," he said.
"But we want to emphasise that that is just average income, it doesn't tell you anything about the distribution of income, of how [the] B40 income would grow — which is more important — and many other dimensions which we use to judge development progress, not just per capita income, but human capital, health, education and social protection," he added.
Record also said as crude oil prices increase, it becomes increasingly important for the government to roll out a more targeted fuel subsidy to avoid diminishing benefit from higher oil revenue.
"By having that artificially lower price on RON95, it encourages overconsumption of that commodity, so that is economically inefficient. The objective is to provide cost of living assistance for the low-income households. The current mechanism would cause part of that fuel subsidy to leak to non-poor people and distort consumption," he added.
'Think carefully about project selections'
The briefing yesterday was held in conjunction with World Bank issuance of its April edition of EAP Economic Update. In keeping its 4.7% growth forecast for Malaysia this year, the  report wrote that private consumption will continue to be the main growth driver, albeit at a more measured pace, with household spending to be buoyed by a stable labour market and income support measures like the cost of living aid (Bantuan Sara Hidup).
In addition, gross fixed capital formation is expected to rise slightly, driven by the private sector, though public investment is expected to remain subdued in the near term.
When asked about public sector investments like the East Coast Rail Link (ECRL) and Bandar Malaysia developments, Record said while they would benefit the country's economy, these stimuli would only materialise over the medium term. "In the short run, we are not seeing a major stimulus in terms of public sector investment, but decisions around [the] ECRL and Bandar Malaysia may affect the medium-term projection in that area. The advice we could give to countries everywhere, not just in Malaysia, is to think carefully about project selections, and that means doing the right projects, which have the most impact on growth — not just the headline number, but also the distribution outcome," he said.
Externally, the World Bank said Malaysia may be negatively affected by heightened uncertainties surrounding the global environment, particularly the possible escalation of US-China trade tensions. Shifts in global financial market sentiment may also pose downside risks to Malaysia's economy in the near term, due to the country's high degree of trade and financial integration.
But at a time when global trade is slowing down, Malaysia's weaker currency could help to improve external trade competitiveness.
"It is very hard to ascertain an exact value for an exchange rate [moving forward], [but] certainly an exchange rate that has weakened somewhat could help in terms of external competitiveness," he said
Fiscal deficit-wise, the report wrote that Malaysia is expected to narrow to 3.4% of GDP in 2019, and subsequently to 3% in 2020. "Near-term fiscal consolidation efforts are expected to be achieved primarily through rigorous expenditure rationalisation, with broad-based declines (in percentage of GDP) projected across major components of operating and economic development outlays," it said.