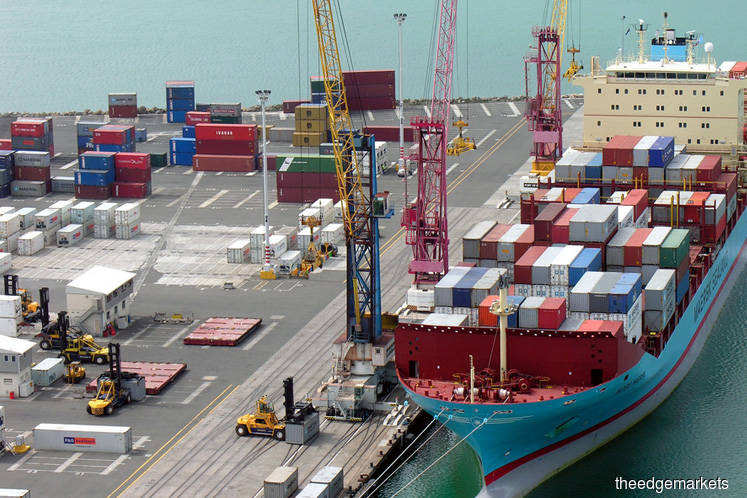 KUALA LUMPUR (April 4): With its first decline in a year, Malaysia's exports fell 5.3% year-on-year in February 2019 to RM66.6 billion, its lowest value since August 2016.
"Re-exports, (which were) valued at RM10.5 billion, decreased 28.1% and accounted for 15.7% of total exports," said Department of Statistics Malaysia (DoSM) chief statistician Datuk Seri Dr Mohd Uzir Mahidin in a statement today.
This marks the steepest decline in exports for the country since October 2016, when exports fell by 8.46%.
The decline was mainly due to lower exports to Hong Kong, Indonesia, the US and Vietnam, the DoSM said in its statement.
"The main products which attributed to the decrease in exports in February 2019 were refined petroleum products, palm oil and palm oil-based products and crude petroleum," it said.
However, increases were recorded for electrical and electronic products and liquefied natural gas, the statistics department added.
There was also a decline of 9.4% in imports to RM55.5 billion last month, mainly due to lower imports from China, Singapore and the European Union, it said. This is the lowest value of imports since May 2016.