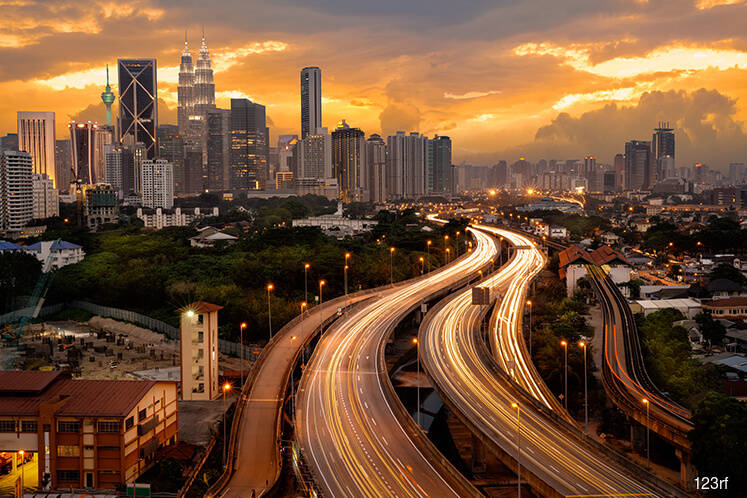 KUALA LUMPUR (Dec 7): AmBank Group Research expects Malaysia's economy to continue performing strongly in 4Q2017, with preliminary estimates at 6.0%.
In a note today, AmBank Group chief economist and head of research Anthony Dass said he was currently looking at the full-year 2017 gross domestic product (GDP) of 5.9%.
Dass said exports and imports continued to perform favourably with exports up 18.9% year-on-year (y-o-y) in October, the fourth consecutive month of double-digit growth supported by continued healthy performance by E&E (+16.4% y-o-y), added with petroleum products (+21.4% y-o-y), chemical & chemical products (+17.5% y-o-y), and manufacture of metals (+38.0% y-o-/y).
He said that meanwhile, imports gained 20.9% y-o-y in October coming from strong intermediate (+14.8% y-o-y) and consumption (+11.1% y-o-y) with capital up 5.1% y-o-y.
He added that trade balance in October surged to RM10.6 billion from RM8.6 billion in September.
"Growth will be supported largely by exports on the back of an improving external demand and the cheap ringgit.
"The Malaysian currency is trading at a discount to its fair value which we are projecting at 3.95 against the US Dollar based on our fundamental analysis and 3.76 against the REER.
"Besides, the healthy growth trend from imports i.e. intermediate and capital goods climbing 23.1% y-o-y and 13.7% y-o-y year-to-date respectively, suggests that the GDP growth momentum remains healthy in 2017," he said.