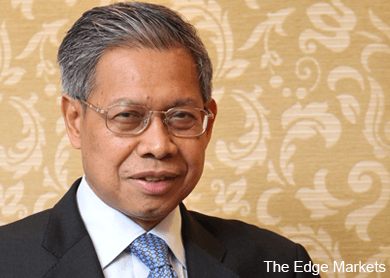 KUALA LUMPUR (March 15): The Malaysian e-commerce market will be able to exceed the 11% growth projection by 2020, said International Trade and Industry Minister Datuk Seri Mustapa Mohamed.
"It's doable. I am confident. The prospects (of e-commerce) are huge. I think we will exceed the 11% growth projection as we get our act together in the government and we are working closely together with our friends in the private sector," he told a media briefing on the e-commerce success stories in Malaysia today.
Malaysia's e-commerce market is projected to grow at an 11% compound annual growth rate by 2020. In 2015, the e-commerce industry contributed 5.9% to the country's gross domestic product and the figure is expected to grow to 6.4% by 2020.
Mustapa said he acknowledges the efforts by the e-commerce industry in other countries, adding that to stay ahead of the competition, Malaysia needs to be more efficient.
"We need to keep on making improvements, we need to be ahead of the curve. We need to benchmark ourselves against what is happening in other countries," he said.
He added that it is imperative for Malaysia to make more technological improvements and share best practices.
"There are two challenges that belong to the digital free trade zone. One involves the supply side. Our small and medium enterprises (SMEs) need to produce quality products for competitive prices. The ministry was informed that orders have been placed for some SMEs but they are unable to fulfil those orders. That means we need to enhance the competitiveness of our SMEs.
"The other challenge is to get through all the other regulatory hurdles. We were informed that some particular transactions require 21 procedures. (Thus,) we need to have a radical look at some of these issues," said Mustapa.