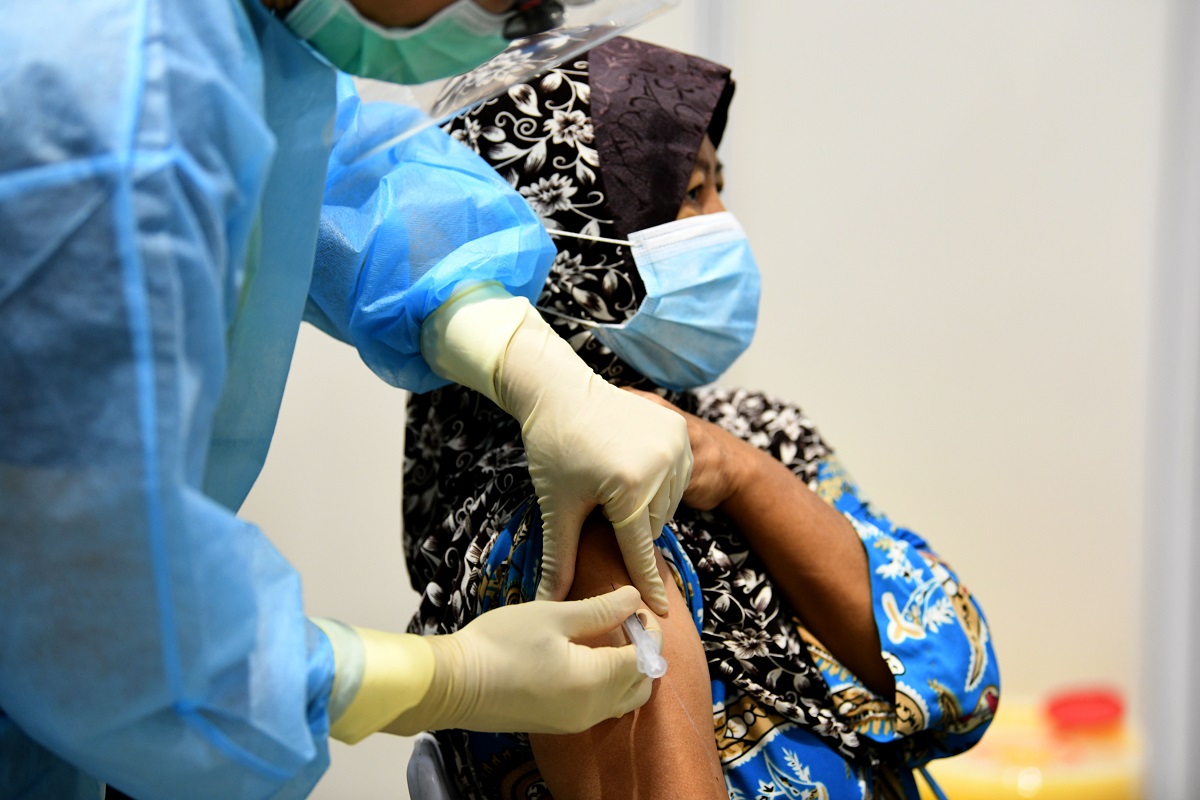 KUALA LUMPUR (July 15): Malaysia's daily Covid-19 vaccination rate exceeded 400,000 doses for the third straight day with 434,828 doses administered yesterday (July 14).
There were 424,541 doses administered across the country on Tuesday (July 13), and 421,479 doses on Monday.
Of the latest 434,828 doses, 279,938 went to first-dose recipients while 154,890 individuals were given their second dose, according to tweets by the Covid-19 Vaccine Supply Access Guarantee Special Committee (JKJAV), citing data from the Covid-19 Immunisation Task Force (CITF).
In tandem with the increasing number of daily doses administered, the seven-day moving average also climbed further to 373,028 from 364,602 previously.
Selangor reported the highest number of daily shots for first doses on Wednesday at 87,284, followed by Kuala Lumpur (48,343) and Sarawak (21,484).
Follow our Covid-19 vaccination tracker to see where we are in the race to herd immunity.  
For second doses, Sarawak delivered the highest number of daily jabs at 52,652, followed by Selangor (26,862) and Kuala Lumpur (22,266).
Cumulatively, a total of 12.65 million Covid-19 vaccine doses had been delivered nationwide.
As of July 14, four million individuals have received their second vaccine dose — meaning they are now fully inoculated — representing a vaccination rate of 12.23%, out of the country's population of 32.72 million.
Meanwhile, 4.641 million have received their first jab. Overall, 8.644 million individuals have received at least one dose of vaccines. 
Malaysia is currently administering Pfizer, AstraZeneca and Sinovac Covid-19 vaccines, all of which are under a two-dose regimen.
The country reported a fresh record high of 11,618 new Covid-19 cases yesterday, marking the second consecutive day that new cases came in above the 11,000-mark.
This pushed the current number of active cases to its highest level of 101,359 — the first time it breached the 100,000 level — since the first coronavirus case was reported in the country in late January last year.
To date, Malaysia's total Covid-19 infections stood at 867,567.