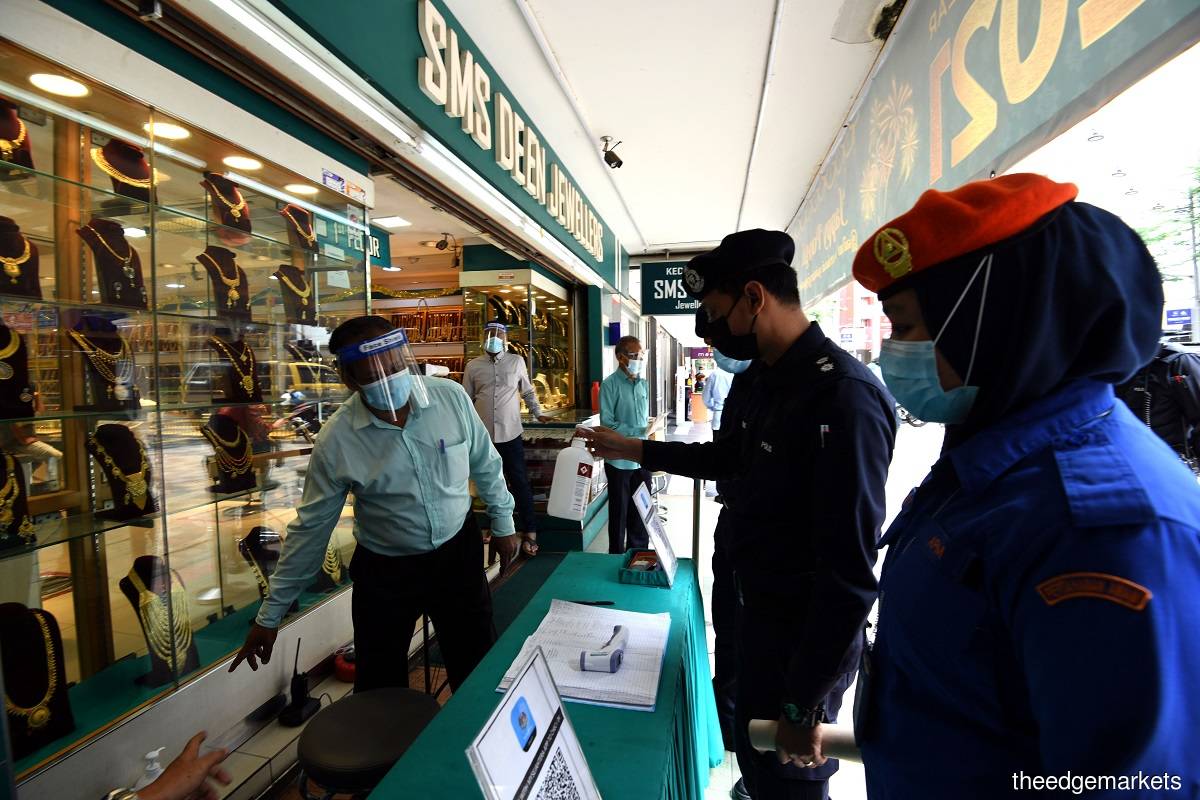 KUALA LUMPUR (April 9): Malaysia has reported 1,854 new Covid-19 cases today — up from yesterday's 1,285 — bringing the cumulative number of confirmed infections in the country to 357,607, according to Health director-general Tan Sri Dr Noor Hisham Abdullah.
Five Covid-19 related deaths were also reported — three in Sarawak with one each in Sabah and Kuala Lumpur, said Dr Noor Hisham in a statement. 
Of the new infections, all but 20 were locally transmitted cases. Sarawak topped the list with most new infections at 555, followed by Selangor (403) and Penang (176).
Also reported were 1,247 new recoveries today, bringing the number of active cases — which carry transmission risks — to 14,805. Total recoveries, meanwhile, stand at 341,489, or 95.5% of all cases.
Meanwhile, the number of patients in intensive care fell to 169, with 79 requiring respiratory help.
The Ministry of Health has also identified seven new infection clusters, with four from the workplace, while three were classified as community clusters.
The workplace clusters are Sungai Kluang Satu in Penang (79 cases), Jalan Ismail Sultan in Johor (36), Batu Lima Jalan Sibuga in Sabah (eight) and Taman Bukit Pantai in Kuala Lumpur (20).
Meanwhile, the three community clusters are Sungai Gemuan (39) and Disso (24) in Sarawak, and Sim-Sim in Sabah (15).
To date, the ministry has identified a total of 1,442 Covid-19 clusters, of which 1,100 have been declared ended. That leaves 342 active clusters.
The clusters that reported the highest number of Covid-19 cases today are Tapak Bina Persiaran Freesia (63 cases), Sungai Gemuan (26 cases) and Penjara Jalan Harapan (25 cases).