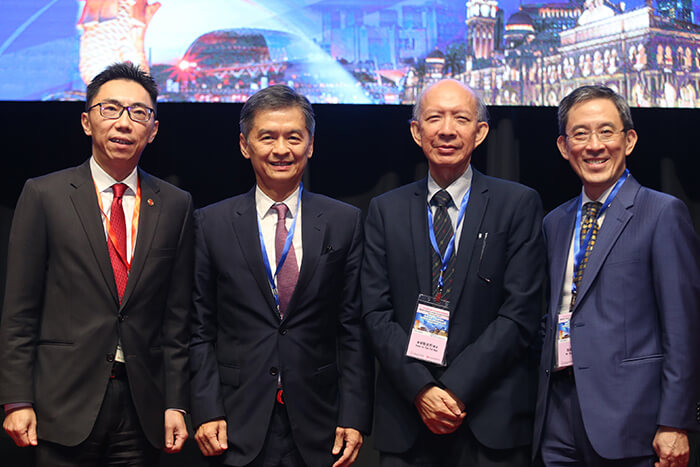 (From left) Ng Siew Quan, ACCCIM deputy Sec Gen II Michael Chai Woon Chew, Sunway University research professor Datuk Dr Tan Tat Wai, ACCCIM digital economy committee chairman Teoh Kok Lin. Photos by Sam Fong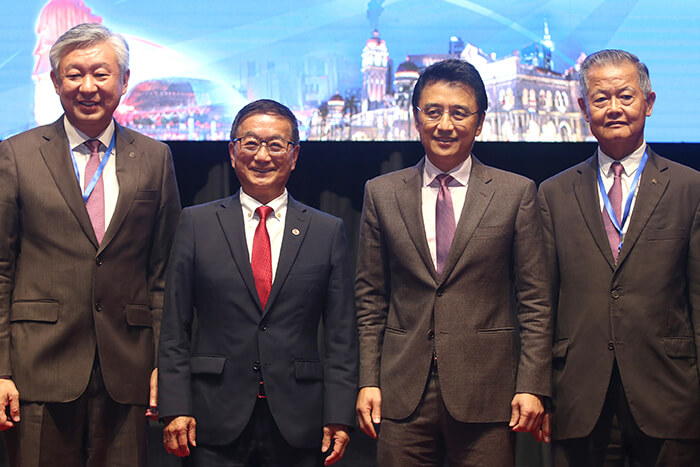 (From left) ACCCIM Sec Gen Datuk Low Kian Chuan, Roland Ng San Tiong, ACCCIM president Tan Sri Ter Leong Yap, ACCCIM VP Datuk Liew Sew Yee.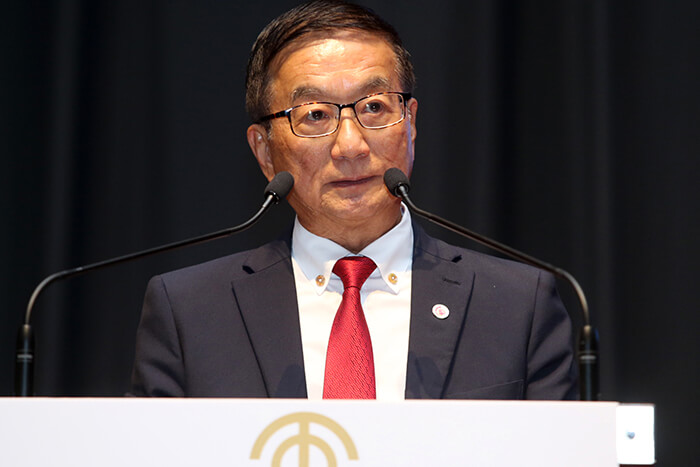 Vast opportunities for both Singapore and Malaysia are present in emerging markets Laos, Cambodia, Myanmar, and the Philippines, where there are potential developments of infrastructure, said Roland Ng San Tiong.
KUALA LUMPUR (May 22): Chinese businesses in Malaysia and Singapore should step up collaboration, especially in exploring opportunities in the growing landscape of infrastructure and related construction within the Association of Southeast Asian Nations (Asean) region, said the Singapore Chinese Chamber of Commerce and Industry (SCCCI).
"There has been a lot of warming ties between Malaysia in Singapore. And after May 9, I believe it will be better," said Ng Siew Quan, who chairs the research and publications committee of SCCCI, at a business forum jointly held by the Associated Chinese Chambers of Commerce and Industry of Malaysia (ACCCIM) and SCCCI here today.
Ng cited Singapore's Prime Minister Lee Hsien Loong's meeting with Malaysia's newly elected prime minister Tun Dr Mahathir as a "good signal".
According to Bank Negara Malaysia's annual report, 21% of foreign direct investment (FDI) in Malaysia came from Singapore. Trade volume in Malaysia by Singapore in 2017 amounted to US$31.6 billion (approximately RM125.35 billion), making Singapore the second largest trading partner of Malaysia.
He, however, said it is hoped for that collaboration between Malaysia and Singapore could be further extended to the ASEAN level, capitalising on this region of growth especially in the sector of construction and infrastructure.
"As the ASEAN population becomes more mature, there is demand for better lifestyle and therefore the need to upgrade, or even implement, infrastructure projects.
"However, due to the urgency and scale of many of these infrastructure projects, these countries, on their own, may not have the budget to administer that," Ng shared, adding that Malaysia and Singapore are well-positioned to capitalise on opportunities especially along the route of China's Belt Road Initiative (BRI), which pushes for connectivity and cooperation.
For starters, Ng encourages Malaysian and Singaporean firms to collaborate in the form of joint ventures in pilot projects, and stressed the importance to leverage on trade associations' existing network.
SCCCI President Roland Ng San Tiong meanwhile added that vast opportunities for both Singapore and Malaysia are present in emerging markets Laos, Cambodia, Myanmar, and the Philippines, where there are potential developments of infrastructure.
SCCCI has a membership network comprising 5,000 corporate members and more than 160 trade association members, representing over 40,000 companies.
ACCCIM, meanwhile, has over 100,000 members, representing Malaysian Chinese companies, individuals, and trade associations.
Additionally, speaker Datuk Dr Tan Tat Wai noted collaboration for mutual interest between both countries may begin with labour markets.
Noting that the time and costs involved in training skilled labour may be perceived as "subsidising" Singapore's job market, Tan said there is a need to address the issue closely.
"The free flow of labour is unavoidable, but we could work on a 'give and take' approach," he said. Tan gave examples of Singapore bringing its experience in automation, especially in the sectors of manufacturing and services, to Malaysia which could help save Malaysia some time and costs.
He also highlighted the need for Malaysia to address its educational and labour policies given the persistent issue of local talents leaving to move abroad for better job opportunities.
Bloomberg reported earlier this month that Singapore ranked first in Asia — for the fifth consecutive year — in terms of attracting and fostering talent. It is also the only Asia Pacific country in the top 10 countries, according to graduate business school INSEAD's report.