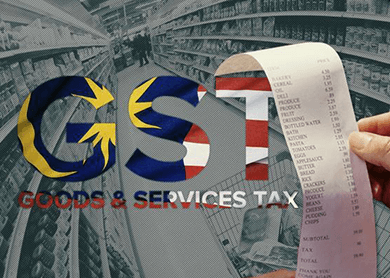 KUALA LUMPUR (May 2): Zaiton Anuar has a bedridden husband she has to take care of, but the housewife of five felt that she had to take to the streets of Kuala Lumpur to protest against the goods and services tax (GST).
The 52-year-old joined thousands of others in yesterday's rally which observers said surpassed expectations even though it did not hit the target of one million people.
Although the rally is unlikely to change Putrajaya's mind about the tax now, anger over rising inflation could snowball and threaten the ruling Barisan Nasional in the next general election.
Zaiton's case reflects the gap between Putrajaya's message about GST and how the tax hits the ordinary Malaysian.
"Every time I watch TV, the government says government hospitals will not be affected by GST. But when I take my husband to HUKM (Hospital Universiti Kebangsaan Malaysia), I have to pay GST for everything."
She despairs at being charged 6% on everything from drugs to bandages for her husband's cancer treatment, which can cost up to RM2,000 per session. The GST on that is RM60, which is still a lot for the mother of five from the Pantai Dalam flats.
In an April 22 Sinar Harian report, Health Minister Datuk Seri Dr S. Subramaniam said drugs for chronic illnesses, such as cancer, would be charged GST.
Another gripe was how the government claimed that prices would come down because the GST was replacing the sales and services tax of 10%.
Zaiton's elder sister, Misnah, 54, said this was not true as she has seen the prices of certain daily goods go up in the past few weeks.
"I went to a hypermarket recently and saw that a 3kg bag of detergent that I always buy go up from RM17 to RM24."
The Malaysian Insider's own survey in the two biggest hypermarkets on April 9 found that in the hypermarkets, at least five out of 10 items were still priced higher than a government-issued post-GST price guide.
At one store, eight items were priced higher than what was listed in the guide issued by the Domestic Trade, Cooperatives and Consumer Affairs Ministry.
Another housewife Josephine Anthony, 37, said her family has had to spend an extra RM30 for every 300 items they buy from the supermarket because of the GST.
"In the past, I could buy all the items we needed with RM100, now the same basket of items cost more than RM150," said the factory worker who came from Alor Gajah, Malacca, with her husband to attend the rally.
Political analyst Dr Wong Chin Huat said the disaffection among the populace towards the tax was palpable, which was why the rally attracted between 30,000 and 40,000 people at its height at Dataran Merdeka.
"This is an issue that is hitting everyone in the pockets," said Wong, of the Penang Institute who also followed the rally.
Anger may not have outcome, yet  
But as angry as people are about the GST, another analyst, Ibrahim Suffian said it could have been a bigger turnout had there been a cohesive Pakatan Rakyat leadership to channel those emotions.
"Even with all the social media organising, you still need leaders to personalise an issue and inspire people," said Ibrahim, who also followed part of the rally.
This rally had a very light PR footprint said Ibrahim and politicians were told not to give speeches.
"Also the general elections are far off, so it gives the impression that even if people come out to the rally, you can't really do anything about the tax. This could keep people home."
There was also uncertainty of whether that anger would be translated into votes, said rally participant Suhaimi IbrahAn estimated 30,000 people took part in a Workers Day rally against the GST in Kuala Lumpur yesterday. – The Malaysian Insider pic, May 2, 2015. An estimated 30,000 people took part in a Workers Day rally against the GST in Kuala Lumpur yesterday. – The Malaysian Insider pic, May 2, 2015. im of Sungai Petani, Kedah.
"Kampung folk are really hurting from this tax because it reaches them and they don't earn that much to begin with," said Suhaimi, 44, who came down from Kedah with his friend.
"But we are not sure yet whether it will influence them at the ballot box because when they get handouts, they tend to forget that anger."
Wong, however, was still positive about what the rally signified.
"There are two groups of people. People who come out to express their stand about something and people who come out to express that stand with the expectation that there should be an outcome to their actions. This second groups is much bigger than the first."
A similar comparison are the Bersih 2.0 (in 2011) and Bersih 3.0 (in 2012) rallies.
The third was three times the size of the second one because people believed that its outcome would create a wave of change in the 13th general election.
In Bersih 3.0, the PR leadership was also united and all out in full force to channel public anger.
At this juncture, the outcome of the Workers Day rally, of whether it will change anything, was still uncertain, said Wong.
"But at least there was still a lot of people who came out to make a stand on principle and they showed they could organise themselves even when PR is in disarray."
Ibrahim said the rally proved that political consciousness was alive and well among Malaysians. And as GST and inflation bite deeper into people's pockets, the pain will percolate and be felt by the next general election.
Police started rounding up protesters after the rally, citing vandalism and provocation. Until early today, close to 50 people, including prominent lawyer and former president of the Malaysian Bar Datuk S. Ambiga, were arrested for taking part in the rally.
Also told to surrender to Kuala Lumpur police were DAP's Anthony Loke, #KitaLawan secretariat member Fariz Musa, Parti Sosialis Malaysia secretary-general S. Arutchelvan and Bersih 2.0 secretariat officer Mandeep Singh.