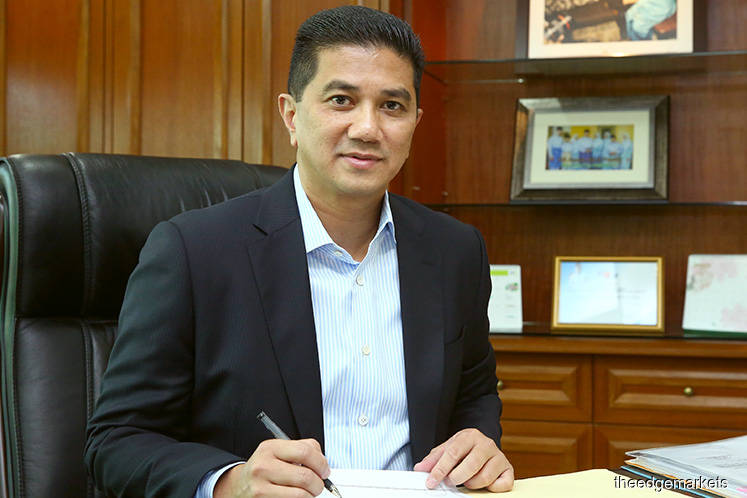 KUALA LUMPUR (May 16): Malaysia has been able to maintain its growth during the first quarter of the year, due to strong economic fundamentals and diverse sector strength, said Economic Affairs Minister Datuk Seri Mohamed Azmin Ali.
He said this was despite the country facing external headwinds such as continued US-China trade tension, global monetary policy uncertainties and a slowdown in Asia's economic growth.
Bank Negara Malaysia earlier today said Malaysia's 1Q economic growth grew at 4.5%, compared with 4.7% in the fourth quarter of 2018.
In a statement today, Azmin said revisions on global growth forecasts are expected to affect Malaysia's economic growth.
The lower projections were made to take into account, trade policy responses between the US and China, as well as the risk of rising world oil prices, following the anticipated outbreak of crude supply, he said.
"As such, the Malaysian government will focus on enhancing domestic economic activity by encouraging the private sector to continue driving investments.
"The government has also taken steps to accelerate investment activities through the resumption of previously-deferred projects, such as Bandar Malaysia and the East Coast Railway Link," he said.
He added that Malaysia's participation in the Belt and Road initiative is expected to have a significant impact on the economy, through increased foreign direct investments and connectivity with World economy. 
Malaysia has potential to become a gateway to regional markets of more than 650 million people, whose purchasing power is on the rise, he added.
"To support economic growth while ensuring the well-being of the people, the government has also allocated RM54.7 billion in development expenditure this year and will ensure the implementation of more than 3,700 development projects, including the construction of schools, hospitals and roads, as well as infrastructure facilities," Azmin said.