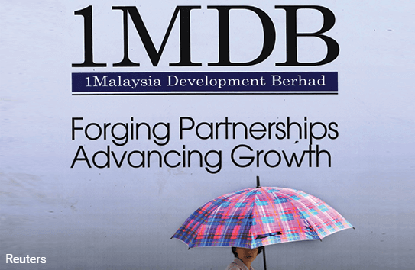 KUALA LUMPUR (Sept 8): Troubled Malaysian state fund 1MDB has shortlisted four parties for the final bidding stage in the sale of its power unit, Edra Global Energy Bhd - which banking sources have said is valued at around 10 billion ringgit ($2.3 billion).
1MDB, the subject of multiple investigations amid allegations of financial mismanagement and graft, has been at the centre of a political crisis for Prime Minister Najib Razak who chairs its advisory board. It is seeking to pare back $11 billion in debt and the power unit is widely viewed as its best asset.
1MDB did not identify the bidders in its statement issued late on Monday.
People familiar with the matter have previously told Reuters that the sale had drawn at least half a dozen suitors from Malaysia to the Middle East, include Malaysia's national utility Tenaga Nasional Bhd and independent power firm YTL Power International Bhd.
1MDB is the largest independent power producer in Bangladesh and Egypt and the second biggest in Malaysia after Malakoff Corp Bhd. It also holds assets in the United Arab Emirates and Pakistan through joint ventures.
Malaysian police raided 1MDB's office in July following a report in the Wall Street Journal that said investigators looking into the fund found nearly $700 million had been put into Prime Minister Najib Razak's bank account, citing documents from the investigation. Reuters has not verified the report.
Najib has denied taking any money for personal gain.
1MDB also said it expects to shortlist preferred bidders for its Bandar Malaysia property project before the end of this week.