This article first appeared in The Edge Financial Daily, on April 17, 2018.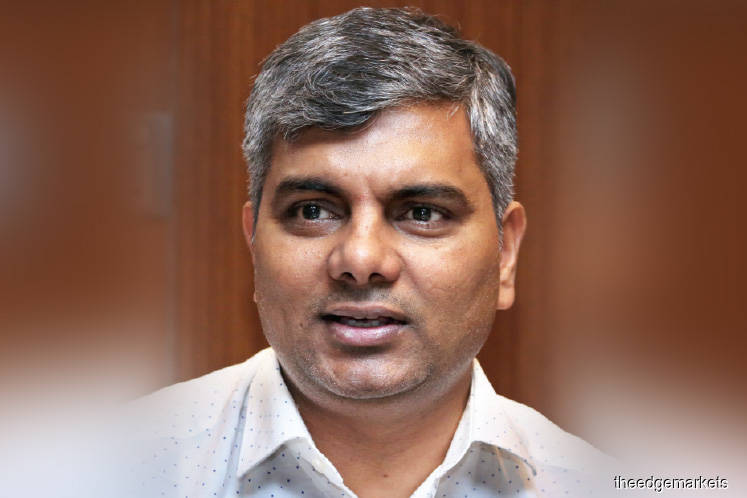 KUALA LUMPUR: Malaysian-based blockchain firm Everus Technologies Sdn Bhd has launched the Everus Mobile Wallet for its ethereum-based cryptocurrency, EVR, which will allow users to pay their utility bills, starting tomorrow.
Everus chief executive officer Srivinas Oddati said the wallet is one of the safest and most secure, with fingerprint and facial recognition authentication.
"Starting midnight tomorrow (today), holders of EVR will be able to pay their bills using the cryptocurrency on our platform. I don't want to mention specific names but I would say that you would be able to pay for most of the utility services in Malaysia through our platform," he told a news conference yesterday.
He said Everus is working with the local telecommunication companies here via its partners, but did not elaborate.
The list of merchants will be available when the platform goes online globally tomorrow, he added. The firm is targeting to have at least 500,000 merchants by year end, spread across 135 countries.
However, it is still a hurdle for laymen to use EVR to pay for their utility bills, as the currency currently can only be acquired from the exchanges it is listed on, namely Cryptopia and C-Cex. Malaysian users cannot acquire EVR with fiat currency either, as EVR can only be bought with other cryptocurrencies like bitcoin (BTC) and ethereum (ETH) currently.
Srivinas said the firm is already working on getting the approval from the regulators to convert ringgit into EVR, as it has already registered with Bank Negara Malaysia as per the anti-money laundering guidelines released in September last year.
"In the US, you can already convert US dollars to EVR. They can even use credit cards to buy cryptocurrency. We held back from doing it here previously because the government was not clear on the regulations.
"Now that we have clarity on the regulations, we will proceed with integrating the local banks in our wallet. In about one or two months' time, Malaysians will be able to convert ringgit to EVR as well," he said.
Since it was launched via an exclusive pre-sale event last year, EVR has plunged 97% to 16 US cent (62.2 sen) per unit after touching an all-time high of US$5.55 on Nov 28, 2017.
Srivinas said the plunge was in line with the subdued sentiment in the cryptocurrency market that started late last year, which also saw BTC dropping to around US$6,000 per coin from its all-time high of US$20,000 seen in December.
"Any cryptocurrency's value depends on a few factors. The first is the delivery of the company's road map and the value of the underlying technology. and apart from this, the market sentiment is a major factor, which can be affected by many things including regulatory issues in other countries and otherwise.
"The delivery of our planned road map and upcoming partnership announcements should be positive for the value of our token in time," he said.