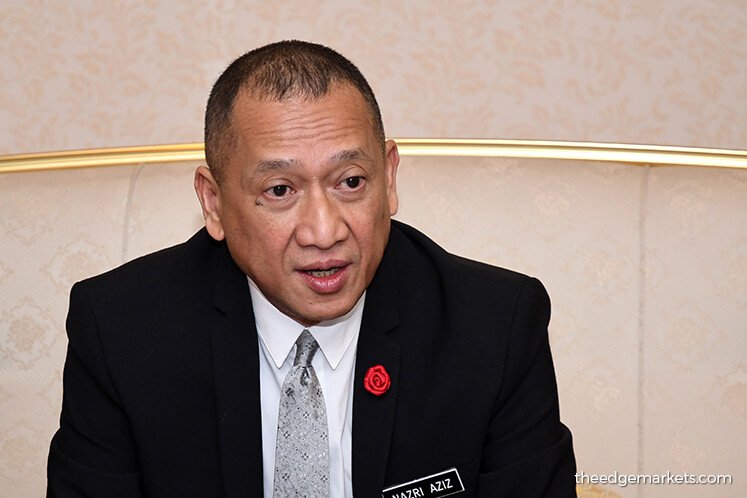 KUALA LUMPUR (July 26): Malaysians are exempted from tourism tax at all hotels in the country, while foreign tourists would be taxed a flat rate of RM10 per room per night when the policy is implemented.
Tourism and Culture Minister Datuk Seri Mohamed Nazri Abdul Aziz said the government considered the views of associations and the public, and made the decision to waive the tax for locals from budget hotels to five-star hotels.
As for foreign tourists, the RM10 rate at all hotels was decided to simplify the collection mechanism for the Royal Customs and Excise Department, he added.
Responding to oral questions regarding the tax in Parliament, Nazri noted RM1 from the rate would be returned to the respective tourism division in the states that would aid their marketing activities and upgrade facilities.
"The customs department has prepared the tax regulation draft which would be reviewed by the Attorney-General's Chambers. The implementation date, which was supposed to be July 1, has been deferred till later, while we make the changes. The Prime Minister will make the announcement soon," he said.
Nazri said the RM10 rate would have a minimal impact on foreign tourists, as the US dollar and Euro are stronger currencies.
Nazri pointed out tourism tax was a norm where countries such as United States, Singapore, Thailand, Japan, The Netherlands and Italy have implemented it and have experienced increased income over the years.
He reiterated tourism tax was timely, as the country lacked overseas funding in aggressive tourism promotion and marketing, unlike Indonesia which spent US$300 million to attract tourists in global fairs.
Malaysia spent an average of RM316 million between 2010 and 2015, and last year, the budget dropped to RM150 million, Nazri said, alluding the reduced budget to oil price fall and increased overseas tourism promotion cost.
Based on the average occupancy rate of 60% from 237,391 hotels and homestay premises registered with the ministry, the government expects to earn about RM210.9 million a year.
In comparison, Malaysia's hotel room rates are considered reasonable among those in Singapore and Indonesia, Nazri said.
"We expect to earn more revenue when more premises register with us, once the tax system is implemented. This would be sustainable income for the country," he added.
Meanwhile, Nazri noted homestays, kampung (village) accommodation and premises with less that five rooms are exempted from the tourism tax imposition, as it could impact their income.
The tourism tax was gazetted on June 21, after it was passed by Parliament earlier this year.