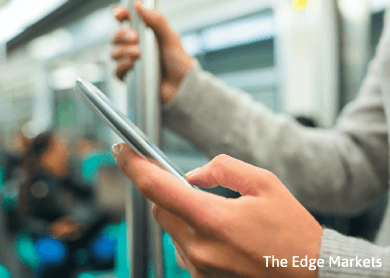 ONE in three people in Malaysia access the internet on their smartphones. And 49% of the population surf the Net more on their smartphones than on their computers, while only 8% do not carry out online searches on their phones.
These are some of the findings of the Mobile Moments Malaysia study conducted by Google Malaysia between July and August last year. The study was aimed at obtaining insights into Malaysian consumers' mobile search behaviour, focusing on searches that lead to purchases or use of services in various categories.
It reveals that in Malaysia, with 10 million 3G subscribers, 36% of searches are done on a computer or laptop, 52% on mobile phones and the remaining 12% on tablets.
Malaysian internet users do a lot of searches, with 58% of them done at home, 22% at work and 8% on the go. Also, 8% of searches are done in stores and 4% at other places.
Mobile search triggers action
Consumers, particularly the younger ones, recognise that mobile search has impacted their shopping behaviour, especially for online purchases. Half of all mobile searches are conducted to help with decision-making before a purchase or use of services.
Other findings include:
•  91% of searches lead to follow-up action, that is, visiting stores that they haven't visited before, buying more things in stores and buying more things online;
•  76% of purchase-related conversations happen within five hours and 33% within an hour of mobile search; and
•  Mobile advertisements are also drivers of conversion (turning into purchases), with one in four individuals more likely to visit a store or site and is twice as likely to buy an item.
To facilitate more searches, even when connectivity is low, Google has launched a new streamlined version of its search results page.
The tech giant now automatically checks if a user has a slow wireless connection and delivers the quickest loading version of search, where elements such as images and maps will only show up when they are most necessary.
What small businesses can do
With the trend moving towards mobile usage, Google wants to help small and medium enterprises take their businesses online with its Mobile Leadership Program (MLP).
"Today's battle for customers is won in 'micro moments' — the spontaneous moments of decision-making and preference-shaping — that dictate outcomes throughout the entire consumer journey, which is happening with consumers on mobile," said Google Malaysia managing director Sajith Sivanandan.
"This transformative role of mobile in digital marketing has opened up exciting opportunities for businesses to reach and engage with consumers, and our Mobile Leadership Program aims to help them discover and grow their proficiency in mobile advertising."
The MLP is an online, self-study programme that covers the mobile market, mobile sites and apps, Google mobile solutions and best practices, and measurement and optimisation for mobile devices.
Google Malaysia is organising MLP boot camps at its office, with 10 scheduled to be held, beginning end-April.
Individuals who have reviewed the course material can proceed to take a 20-question online assessment, and those scoring 80% and above, will be accorded "recognition of completion".
Marketers who want to learn more about MLP or sign up for a boot camp can visit g.co/mlpmy for further information.
This article first appeared in #edGY, The Edge Malaysia Weekly, on April 6-12, 2015