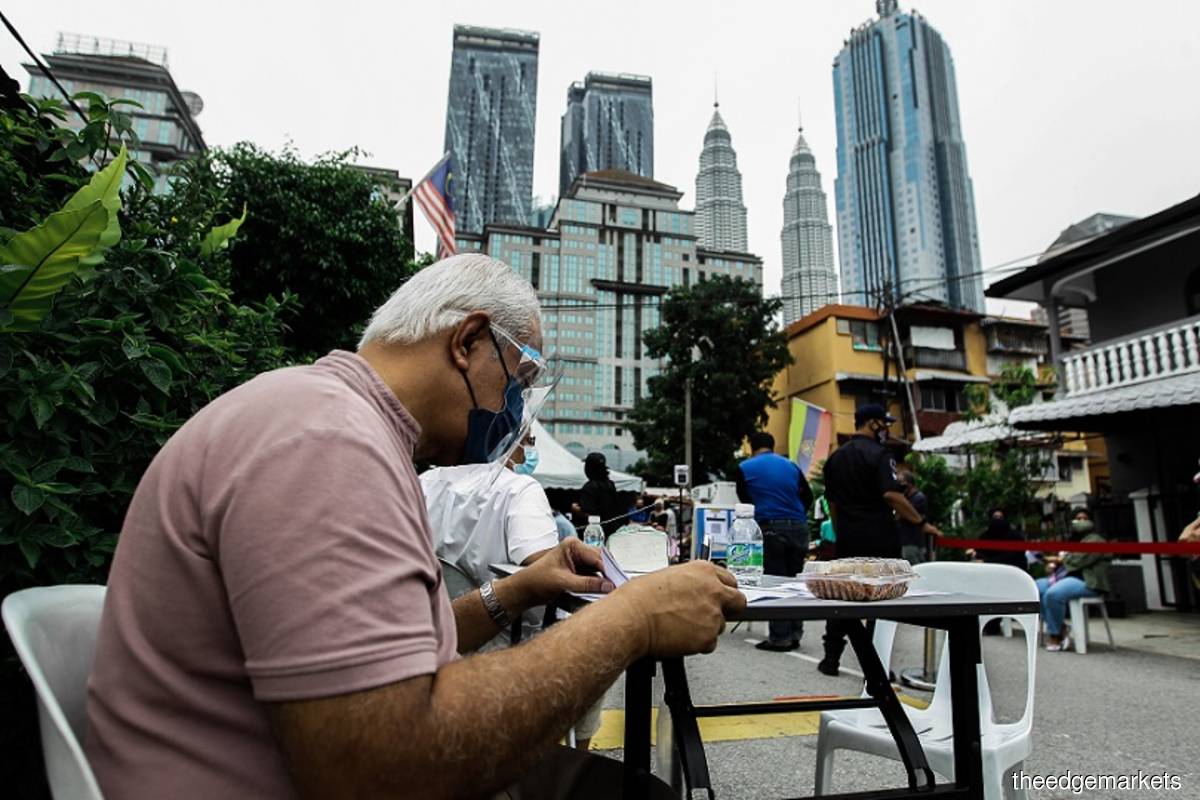 PUTRAJAYA (Dec 1): The Malaysian Well-Being Index (MyWI) for 2020 dropped by 2.1% to 118.3 points compared with120.8 points in 2019, due to the Covid-19 pandemic, said Chief Statistician Datuk Seri Dr Mohd Uzir Mahidin.
Overall, he said, MyWI's performance in 2020 showed that almost all components of well-being were affected by the Covid-19 pandemic.
"Over the past year, the country's socio-economic landscape had experienced uncertain momentum due to the health and economic crisis," he said in a statement on Wednesday.
The MyWI report is published to measure the level of well-being of Malaysians from economic and social perspectives which consist of five economic components and nine social components.
The five economic components are transportation, communication, education, income and distribution as well as working life, while the nine social components are housing, entertainment and recreation, public safety, social participation, governance, culture, health, environment and family.
MyWI, which measures the development of people's well-being, also shows that economic well-being has decreased by 3.4% to 126.2 points, while social well-being has declined by 12.1% to 114.0 points.
According to Mohd Uzir, the three components in economic well-being that recorded significant declines were income and distribution (9.7%), transport (-7.4%) and communications (0.4%).
In terms of social well-being, the cultural component was down by 16.1%, followed by entertainment and recreation (-15.7%), governance (-0.9%) and family (-0.4%), he said.
However, he said the public safety component rose by 10.9%, followed by health (5.6%), environment (2.7%) and social participation (2.5%).
Mohd Uzir added that the increase was due to the reduction in crime rates and road accidents, the prioritisation of healthcare, as well as the active participation of volunteers who offered assistance to those affected by the implementation of the Movement Control Order to curb the spread of the Covid-19 outbreak.