This article first appeared in The Edge Financial Daily, on September 8, 2017.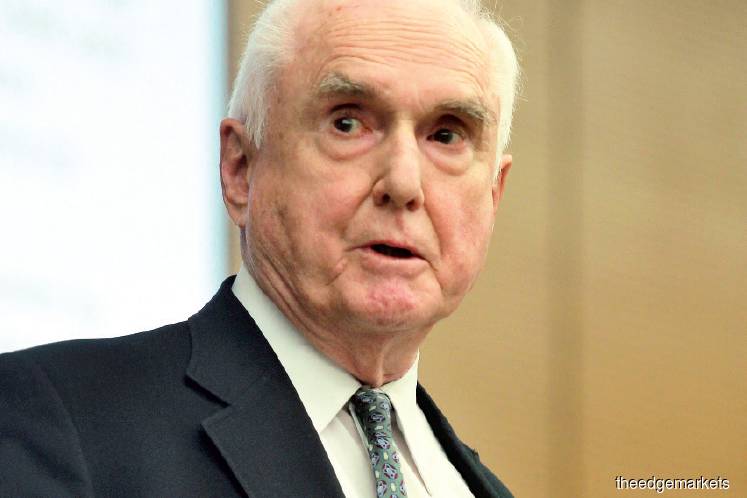 KUALA LUMPUR: Malaysian universities are not producing the kind of graduates necessary to propel it towards high-income nation status, and choices of leadership in these universities may be one of the reasons why, say economists.
Harvard economist Professor Dwight H Perkins pointed out that presidencies of Malaysian universities are picked by the government on the basis of either political or ethnic criteria, calling instead for appointments to be driven by meritocracy.
Although there was equality practised within the administration, faculties and selection of the student body, it excluded a substantial portion of the population, he said at the third seminar of the Jeffrey Cheah Institute-Malaysian Economic Association (JCI-MEA) Economic Seminar Series.
"A lot of the privileges are going towards people who are already privileged, and that, I think, is part of the reason why universities aren't producing graduates needed to create a high-income economy," Perkins said at the seminar entitled "Policy Imperatives to Drive Future Growth".
Although high middle-income status countries must increasingly rely on their own capacity to innovate, Perkins said he did not see any such uplift from Malaysians in research and development, noting that most innovations in the electronics sector had come from foreign companies.
Professor Edmund Terence Gomez, an academic of the economics and administration faculty of University of Malaya, concurred with the need for more meritocratic policies, adding that policies which signalled favouritism or the existence of a glass ceiling were exacerbating the brain drain problem.
Gomez also highlighted that the quality of lecturers and lack of well-funded universities were also hindrances to creating better local academic institutions.
"The massive slash to university funding is a serious problem today. How are we going to build world-class universities without the funds?" he asked during the JCI-MEA session's panel discussion.
Gomez also rejected the government's suggestion that universities go into business and "commercialise in a big way", stressing that is not the role of a university.
Meanwhile, Datuk Dr Tan Tat Wai of Sunway University highlighted the need of teaching subjects in universities that correlate with the needs of local businesses, especially electromechanical engineering, as companies are looking to shift towards automation and lower dependence on foreign labour.
Tan warned that growth is likely to slow quickly if the country's education system is unable to produce the kind of labour force its industries demand.