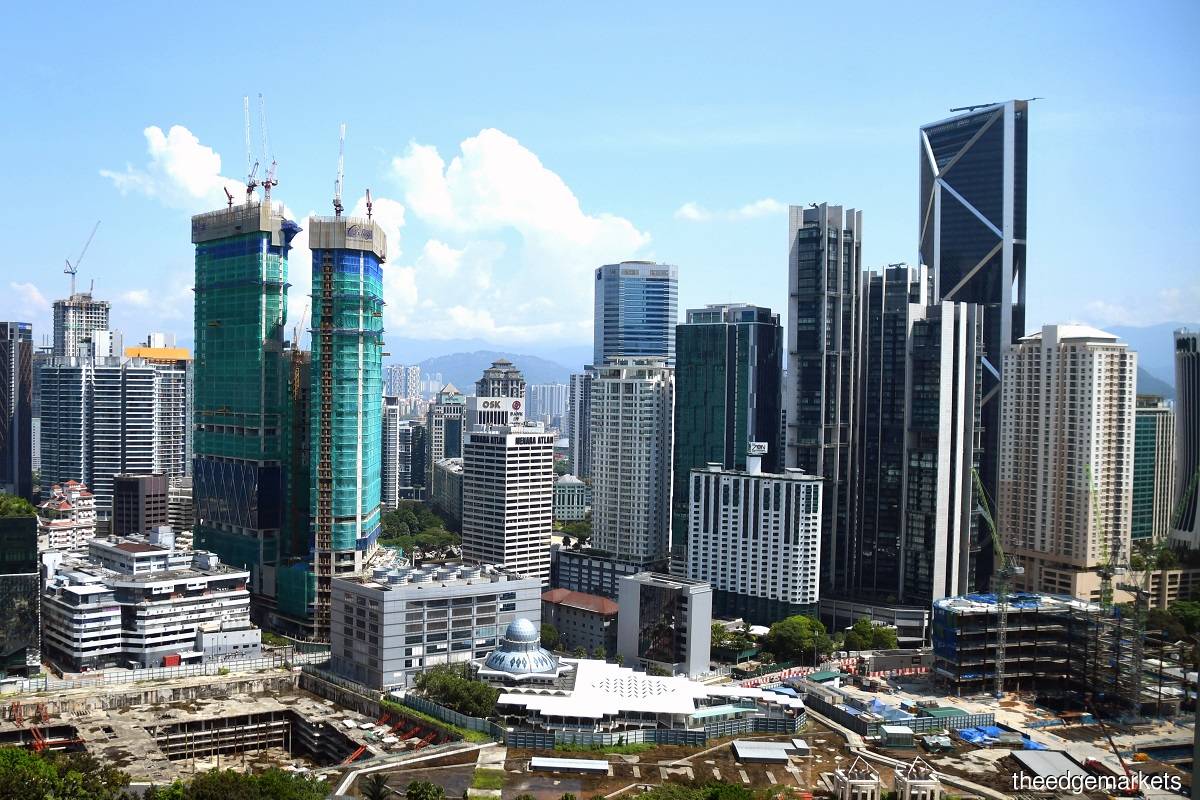 KUALA LUMPUR (July 4): The risk of Malaysia's credit ratings being downgraded has greatly diminished, following S&P Global Ratings' upgrade of the country's ratings to stable from negative last Monday (June 27), according to Maybank Investment Banking Group chief economist Suhaimi Ilias.
"Recently, S&P Global Ratings upgraded [our] rating outlook to stable from negative. So, the risk of a downgrade within the next two years has greatly diminished and is very unlikely," Suhaimi responded when asked about the possibility of the country's sovereign ratings being downgraded amid the government's piling debt.
"So all rating agencies right now, the major ones, such as Moody's, S&P and Fitch, have stable rating outlooks for Malaysia. 
"It is possible that the reason for this stable rating outlook, among other things, reflects that they either are very convinced or give the government — or the Ministry of Finance — the benefit of the doubt in terms of the aim towards mid-term fiscal consolidation going forward," Suhaimi told the press after Maybank's second half of 2022 market outlook virtual briefing on Monday (July 4).
He added that it would be interesting to see the government's messaging in Budget 2023, in terms of Malaysia's fiscal situation going forward, as well as the reform measures to be taken to lower the budget deficit from the 6% to 6.5% levels seen over the past three years. 
To recap, S&P revised upwards its rating outlook on Malaysia's long-term sovereign credit ratings to stable from negative, reflecting its expectations that the country's steady growth momentum and strong external position will remain in place for the next two years.
"We revised the outlook to stable in recognition of Malaysia's consistently strong growth trend that is faster than sovereigns of similar income levels. Though Malaysia's budget deficit remains high, we expect its growth dynamics to offset vulnerabilities associated with its weak fiscal settings. 
"In addition, political commitment to resuming fiscal consolidation post-pandemic is strong, in our view," S&P said in a statement dated June 27.
The rating agency previously downgraded Malaysia's outlook to negative from stable in June 2020, citing heightened risks to fiscal metrics due to the Covid-19 pandemic.
Read also:
No reprieve in sight yet for KLCI, says Maybank IB head of research
Maybank IB sees 100 bps hike in OPR by 1H23
Govt to juggle between subsidies and budget deficit in 2023, says Maybank
Putrajaya should be able to foot the RM77 bil subsidy bill for 2022, says economist
Maybank IB: Interest rate hikes dampen property sector