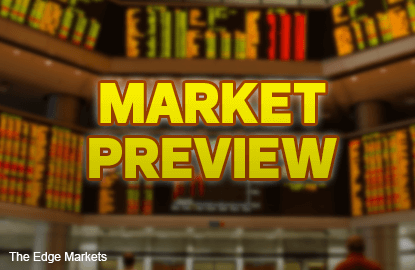 KUALA LUMPUR (Nov 9): The FBM KLCI and ringgit are expected to take the cue from optimistic US employment data,  which lends credence to a potential US interest rate hike in December this year.
Higher US interest rates do not bode well for Asian markets as investors turn their attention to US dollar-denominated assets.  
Reuters reported that the dollar jumped to a seven-month high on Friday, pushing oil prices lower, and short-term US bond yields rose to the highest in five years after strong US jobs data bolstered expectations the Federal Reserve will raise interest rates in December.
Non-farm payrolls increased 271,000 in October, the largest gain since last December, while average hourly earnings rose a respectable nine cents, the US Labor Department said. The unemployment rate fell to 5%, the lowest since April 2008 and in a range many Fed officials consider to be full employment.
In Malaysia last Friday, the KLCI fell 2.84 points or 0.17% to close at 1,685.70 ahead  of the US employment data. The ringgit weakened to 4.3112 against the US dollar.
In US share markets, the Dow Jones Industrial Average climbed 46.9 points or 0.26% while S&P 500 declined 0.73 point or 0.03%. Nasdaq Composite rose 19.38 points or 0.38%.