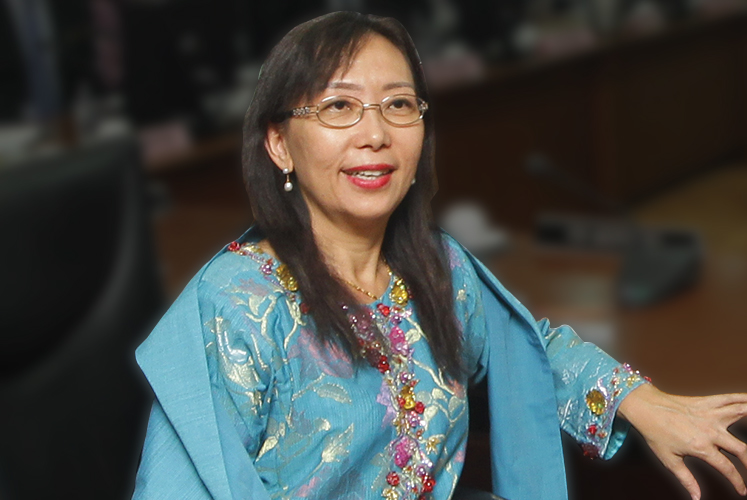 KUALA LUMPUR (May 25): Seputeh Member of Parliament (MP) Teresa Kok said that as the former primary industries minister, she must voice her strongest objection to Malaysian Rubber Board (MRB) chairman Datuk Ahmad Nazlan Idris' announcement that a RM100 million Rubber Technology Centre (RTC) will be built in Pahang's Jerantut district, where he is a two-term MP from Umno. Kok said the RTC, an entirely new project, poses serious questions on why it is needed, especially at a time when public funds must be prudently utilised.
In a statement on Monday, Kok said Ahmad Nazlan was only appointed as MRB chairman about a month ago but appeared to have worked at warp speed to obtain the necessary approvals to spend RM100 million of public funds for a mega project in his parliamentary constituency.
"The speed in which the project was announced raises many questions. There are many layers of proposals and studies that must be done at even at the MRB level before a project of this size can be approved by the board. The previous PH (Pakatan Harapan) government through (the) MoF (Finance Ministry) and my ministry have reset and imposed much stricter procedures before any big projects are given approvals. This will take more than one year at least. I am sure the board could not have done all the necessary studies to justify spending RM100 million for the RTC in such a short time. Clearly, all fiduciary and MoF procedures have been violated in this case.
"As the saying goes 'history repeats itself', because another previous MRB chairman, an Umno MP for Jasin Datuk Wira Ahmad Hamzah, did the same by ordering an unnecessary RM44 million project in his constituency in 2010 in Jasin, Melaka, which has turned out to be an unsalvageable white elephant and has been and still is bleeding millions of ringgit exceeding the original cost. This project still remains uncompleted.
"Despite the country's economy moving into deep crisis and heading into recession and Malaysia remaining in partial lockdown struggling to grapple with Covid-19 infections, Ahmad Nazlan appeared to have Prime Minister (PM) Tan Sri Muhyiddin Yassin's ear in approving a non-essential multi-million ringgit project in his parliament constituency, when clearly the Perikatan Nasional government's priorities should be elsewhere. As such, I strongly urge Muhyiddin to explain if he is aware [of] this mammoth RTC project which is to be built in the parliamentary constituency of the MRB chairman he endorsed.
"The PM and finance minister owe the people an explanation on the speed at which such huge projects seem to be taking off at this inopportune time," Kok said.
Kok said Malaysia already has several fully-operational rubber technology and research centres in Sg Buloh, Selangor, and Kota Tinggi, Johor. Abroad, she said Malaysia has the Tun Abdul Razak Research Centre in the UK.
She said all these centres are undertaking top quality work, operating at optimal levels and have some levels of excess capacity now. As such, there is no pressing need for another research centre for now given the present economic condition and when public funds are urgently needed to cater for the immediate and pressing needs of the people, including rubber smallholders, she said.