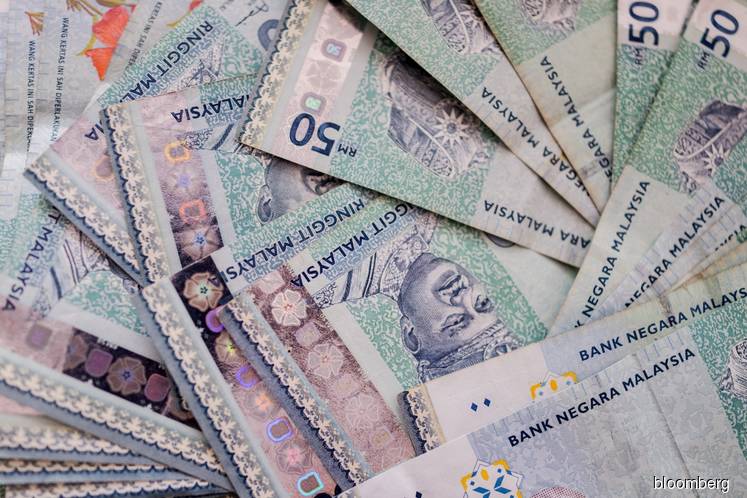 (June 7): The Malaysian ringgit climbed against the dollar on Friday, thanks to higher oil prices, however most other currencies were tepid ahead of the release of a US jobs report later in the session.
A sharp fall in the US non-farm payrolls for May could bolster the case for an early rate cut from the Federal Reserve and thereby strengthen the regional currencies, analysts said.
"USD/Asians can be seen trading mixed but near neutral this Friday with the attention set ahead to the payrolls data in the US," said Jingyi Pan, a Singapore-based market strategist with financial services firm IG.
The Malaysian ringgit rose 0.4%, leading the regional currencies' gains against the greenback, while the Indian rupee also edged higher after its central bank cut its policy rate on Thursday for the third time in 2019.
Meantime, the South Korean won, Singapore dollar and Thai baht edged lower.
Traders said liquidity was thin in the currency markets due to a holiday in Indonesia, Taiwan and China.
A "little bit of flexibility" in the yuan currency is good for the Chinese and global economies, and pressure on the yuan caused by the China-US trade war would be temporary, Bloomberg quoted China's central bank chief Yi Gang as saying on Friday.
Overall, Asian currencies were heading for strong gains this week, as the greenback fell on trade concerns and rising expectations for a US rate cut before year-end.
Markets have priced in slightly more than 50% probability rates will be cut 25 basis points by the end of July and one more cut would follow by the end of the year, according to CME Group's FedWatch Tool.
Market participants were also keeping tabs on developments around Washington's trade negotiations with both China and Mexico.
US President Donald Trump said on Thursday he would decide whether to carry out his threat to hit China with tariffs on at least US$300 billion in the country's goods after a G20 meeting late this month.
Trump's announcement on China tariffs and "the chance for potential delay in US tariffs on Mexico reduces the risk of further escalation in trade tensions," said Saktiandi Supaat, head of FX research at Maybank.
It helped to support sentiment and "should continue to provide a breather for Asia-ex-Japan currencies," he said.
The following table shows rates for Asian currencies against the dollar at 0533 GMT.
CURRENCIES VS US DOLLAR
Change on the day at 0533 GMT
| | | | |
| --- | --- | --- | --- |
| Currency               | Latest bid  | Previous day     | % move |
| Japan yen             | 108.430     | 108.4   | -0.03 |
| Sing dlr              | 1.366      | 1.3636   | -0.19 |
| Korean won            | 1180.900    | 1178.6   | -0.19 |
| Baht                  | 31.360      | 31.33   | -0.10 |
| Peso                  | 51.644     | 51.633   | -0.02 |
| Rupee                 | 69.280      | 69.27   | -0.02 |
| Ringgit               | 4.155       | 4.173   | +0.43 |
*Indonesia, Taiwan and Chinese markets were closed for holiday
Change so far in 2019
| | | | |
| --- | --- | --- | --- |
| Currency              | Latest bid   | End 2018     | % move |
| Japan yen             | 108.430    | 109.56   | +1.04 |
| Sing dlr              | 1.366      | 1.3627   | -0.26 |
| Taiwan dlr            | 31.402     | 30.733   | -2.13 |
| Korean won            | 1180.900   | 1115.70   | -5.52 |
| Baht                  | 31.360      | 32.55   | +3.79 |
| Peso                  | 51.644      | 52.47   | +1.60 |
| Rupiah                | 14270.000     | 14375   | +0.74 |
| Rupee                 | 69.280      | 69.77   | +0.71 |
| Ringgit               | 4.155      | 4.1300   | -0.60 |
| Yuan                  | 6.912      | 6.8730   | -0.56 |